Innovative design kitchens at a reasonable price and speed
The kitchen furniture by Febal Casa and Colombini Casa is known worldwide for its high-quality materials and innovative technical solutions.
Our professional interior designers help adapt the kitchen to your home style and dimensions, slopes, curves and other special requests free of charge. Before you confirm your order, you can view a true-to-life 3D project of the solution.
Elegant details
Details are what give a kitchen its character and make it comfortable to use. Visually striking finishing touches, cabinet handles or, vice versa, minimalist handle-free solutions, modern fittings, flush-mounted sinks, sanitary ware accentuating the overall look – everything is possible in your kitchen.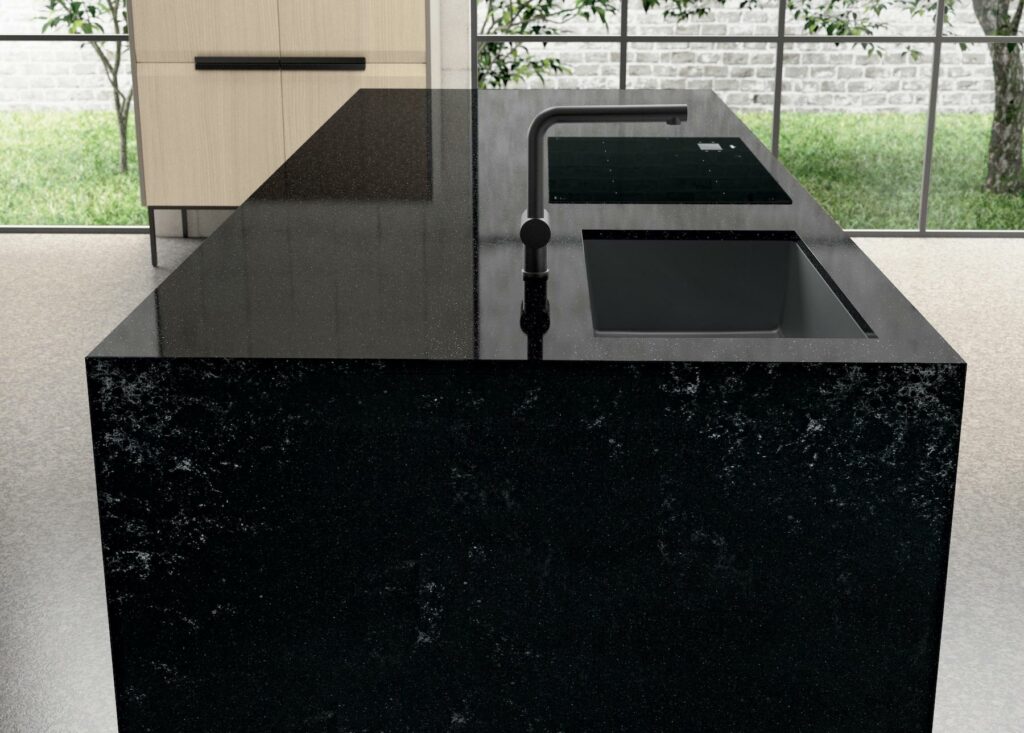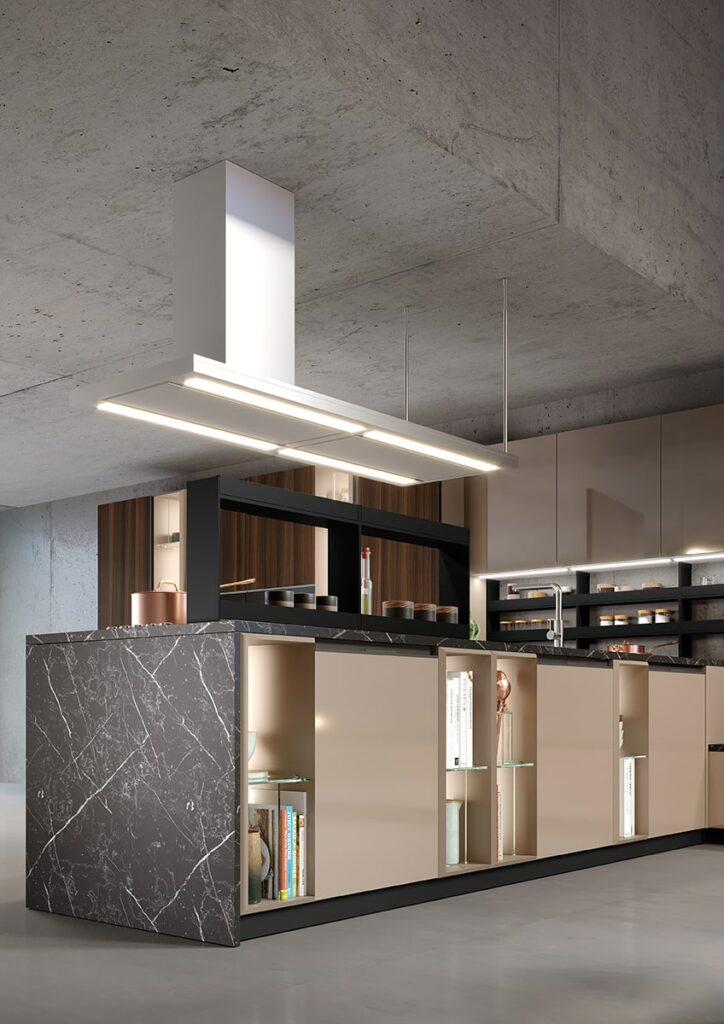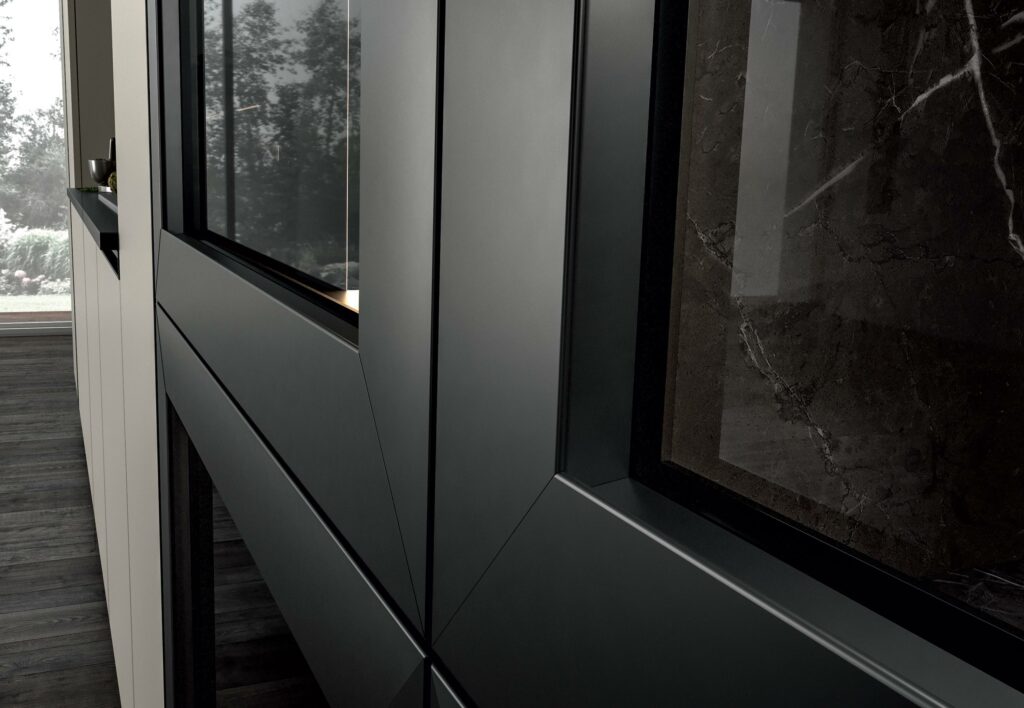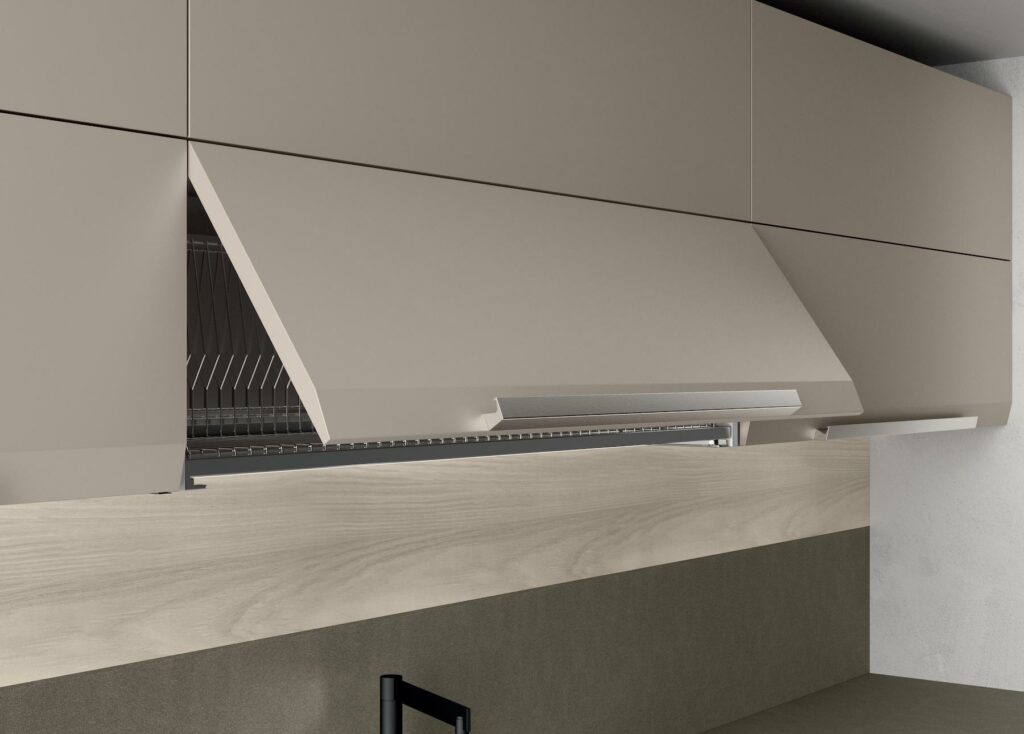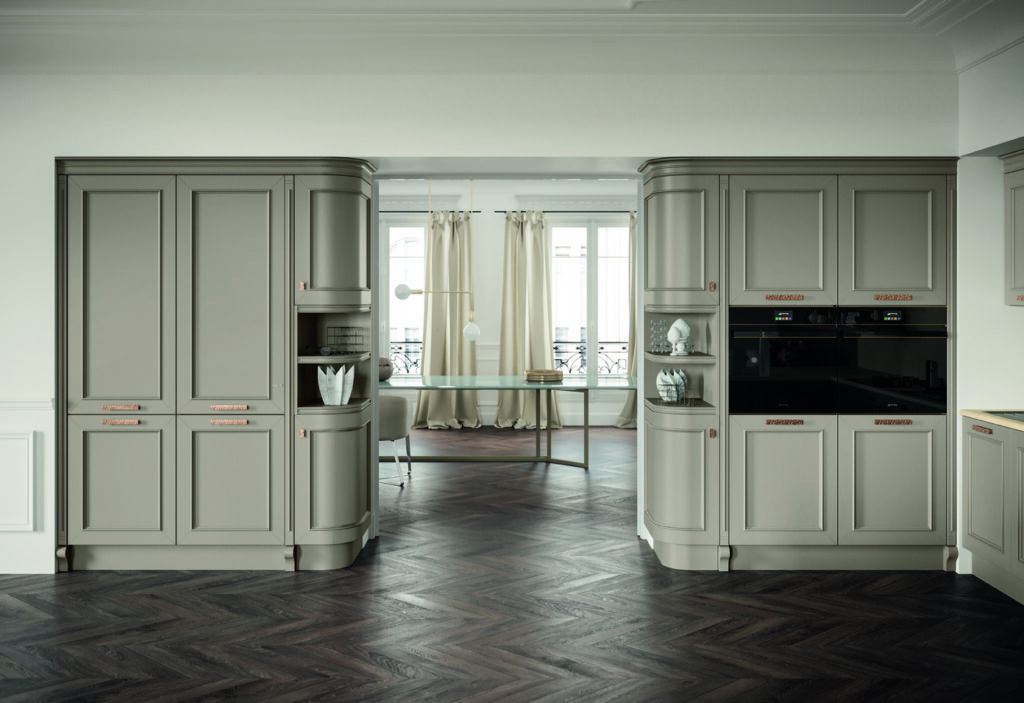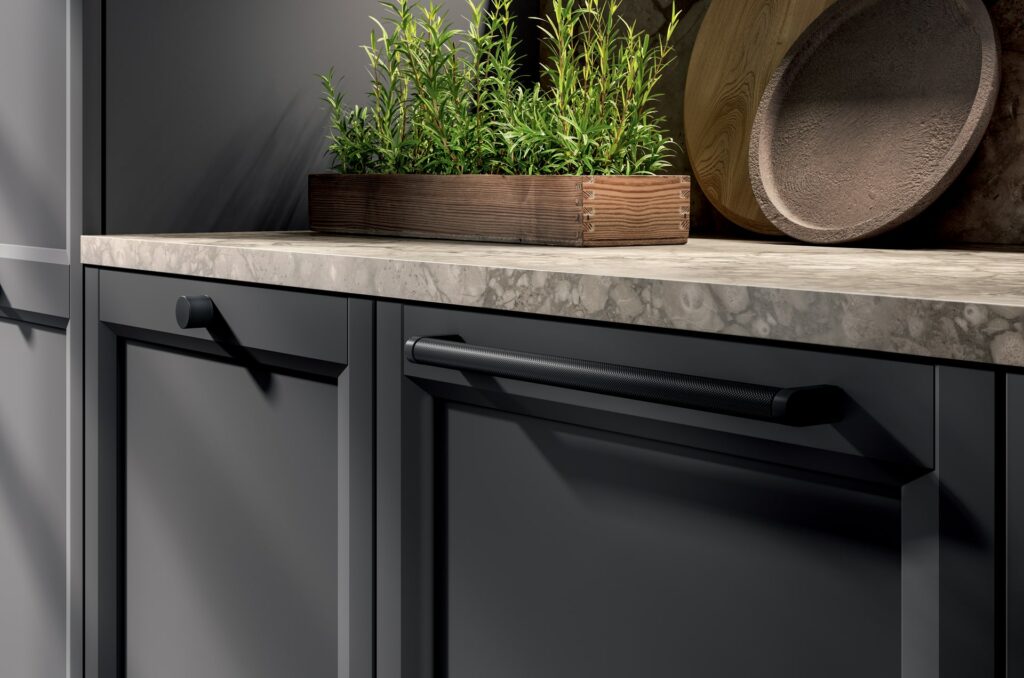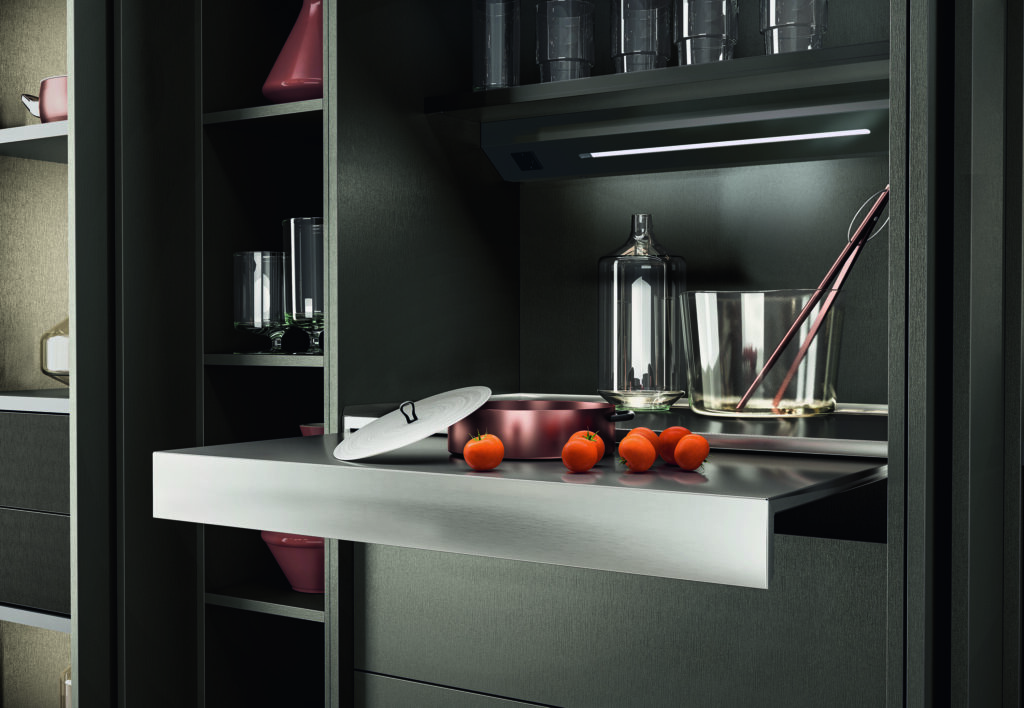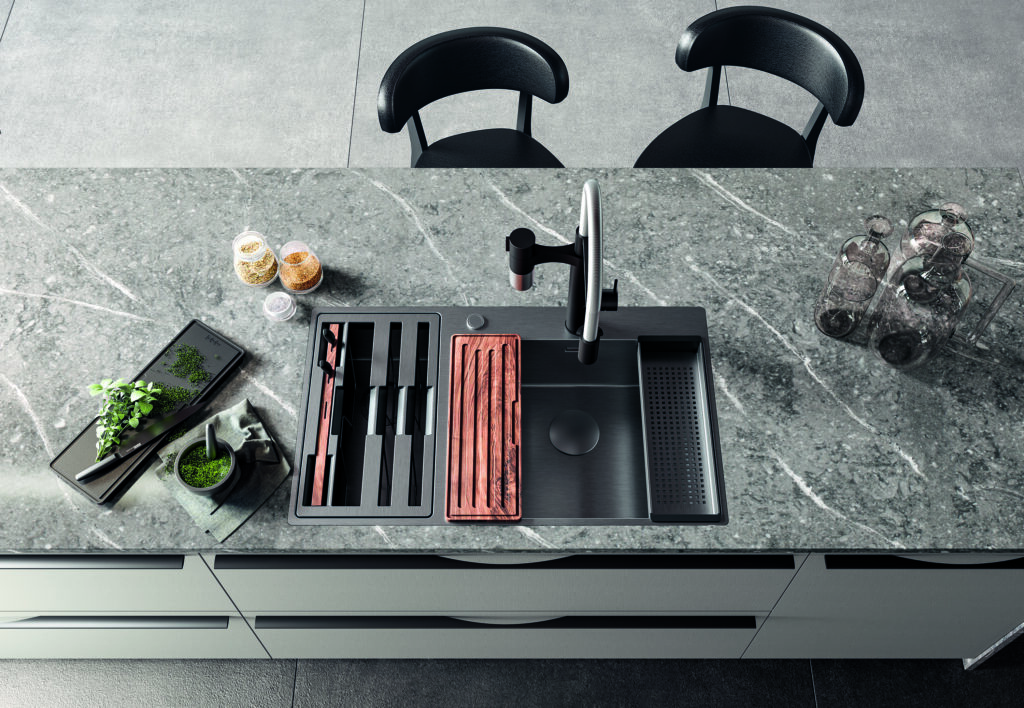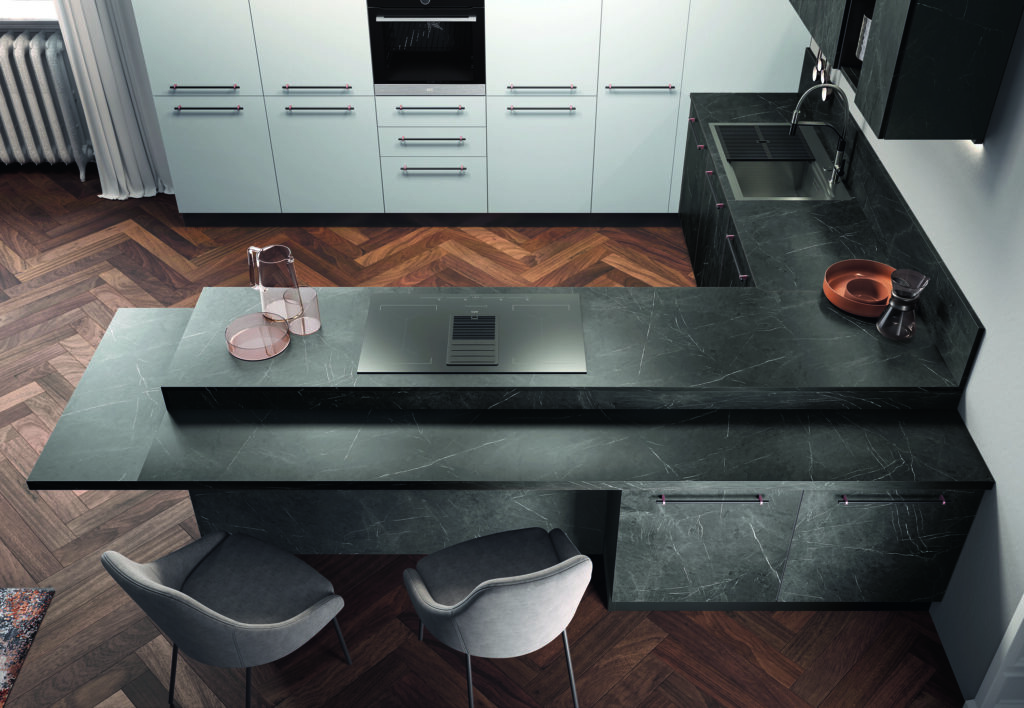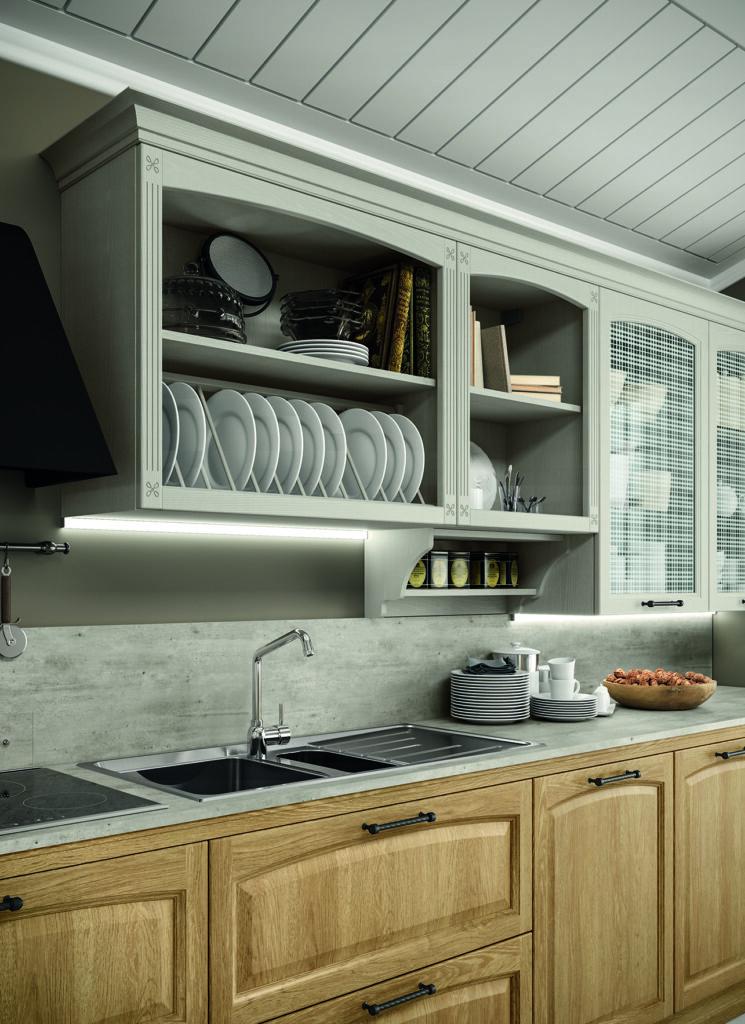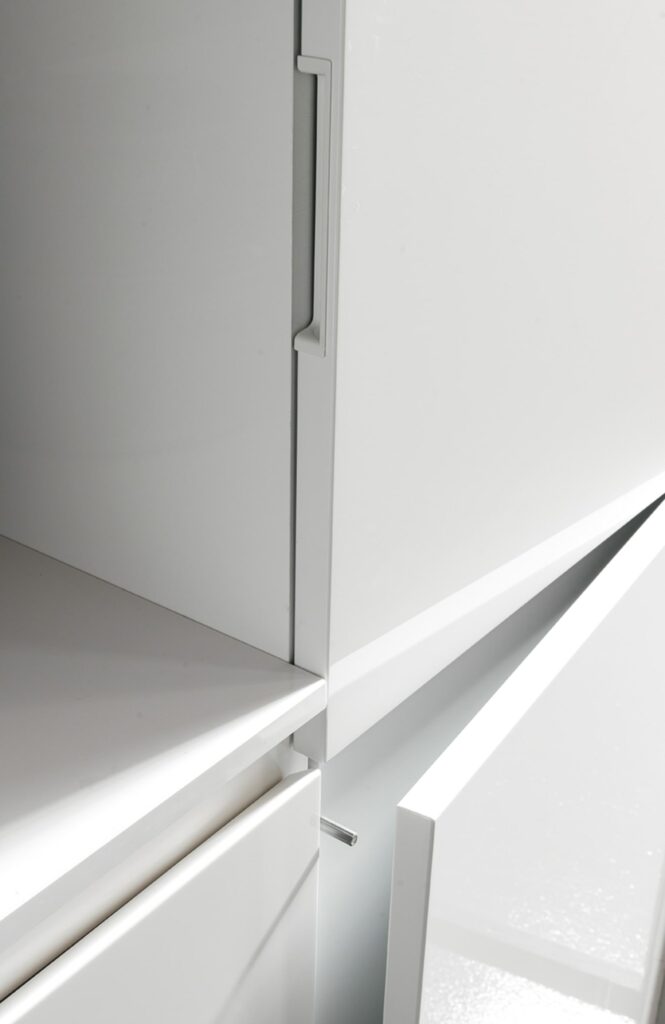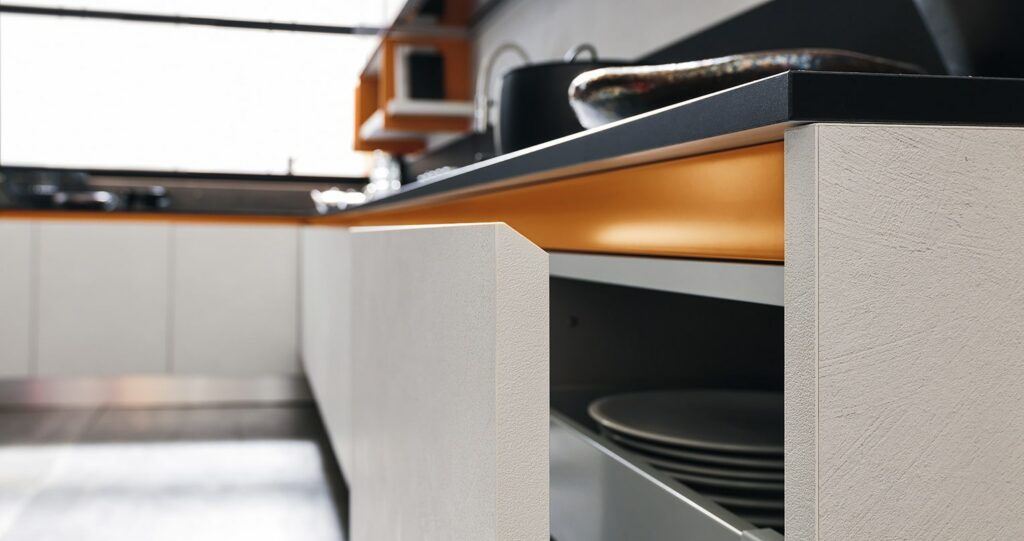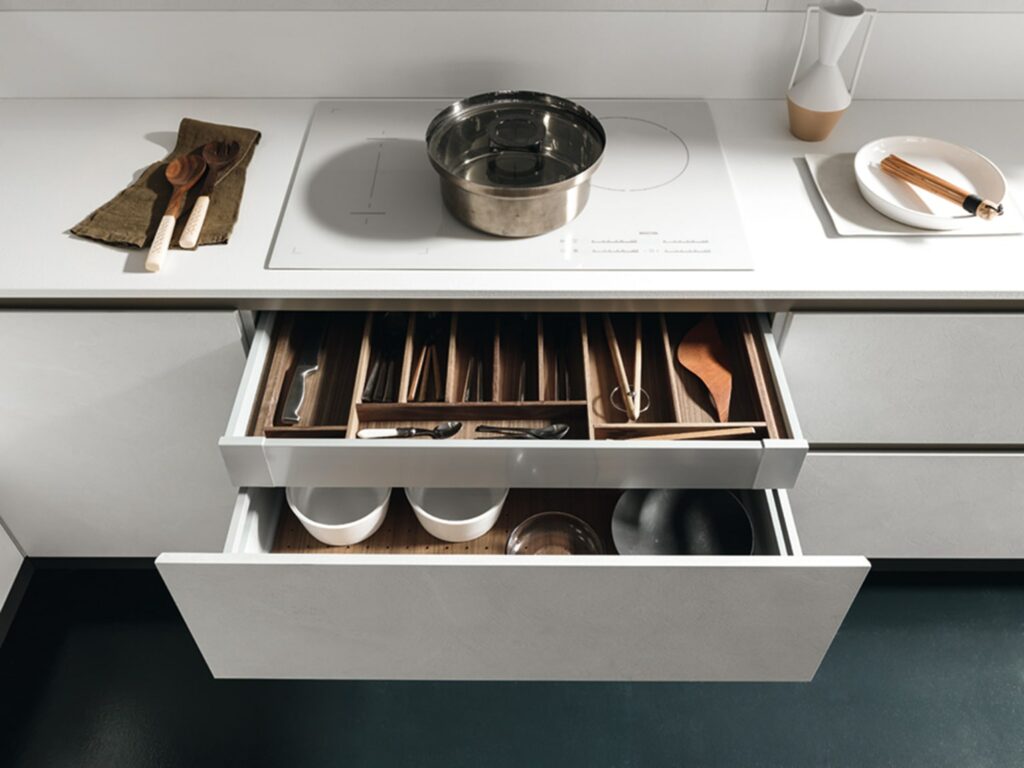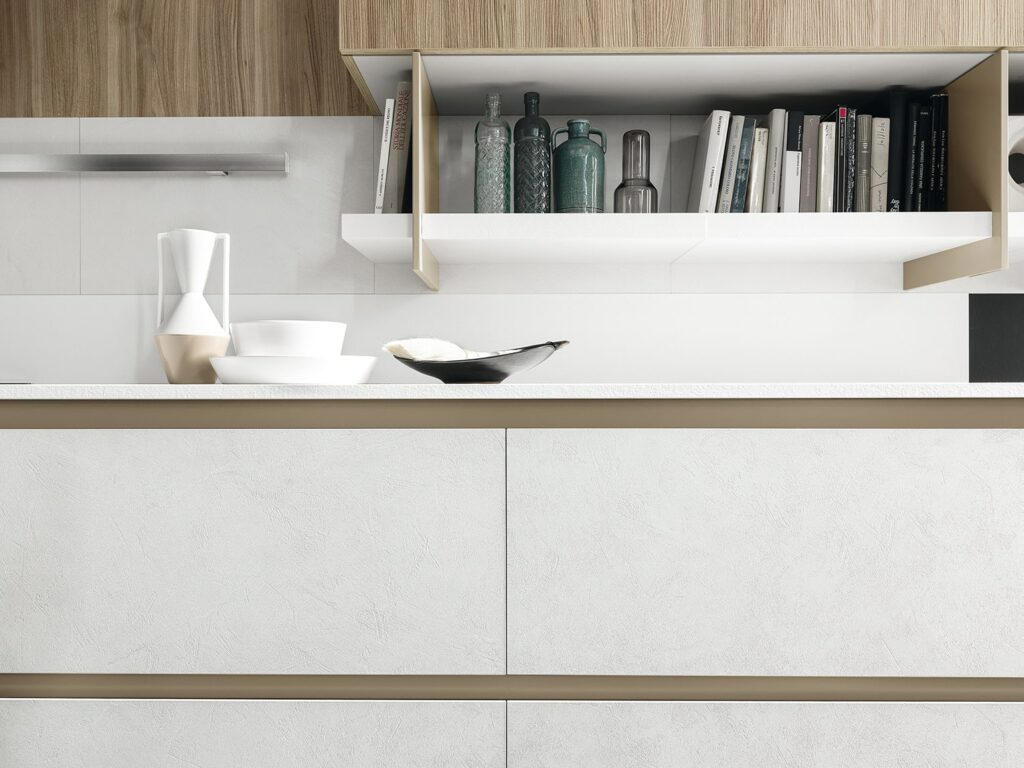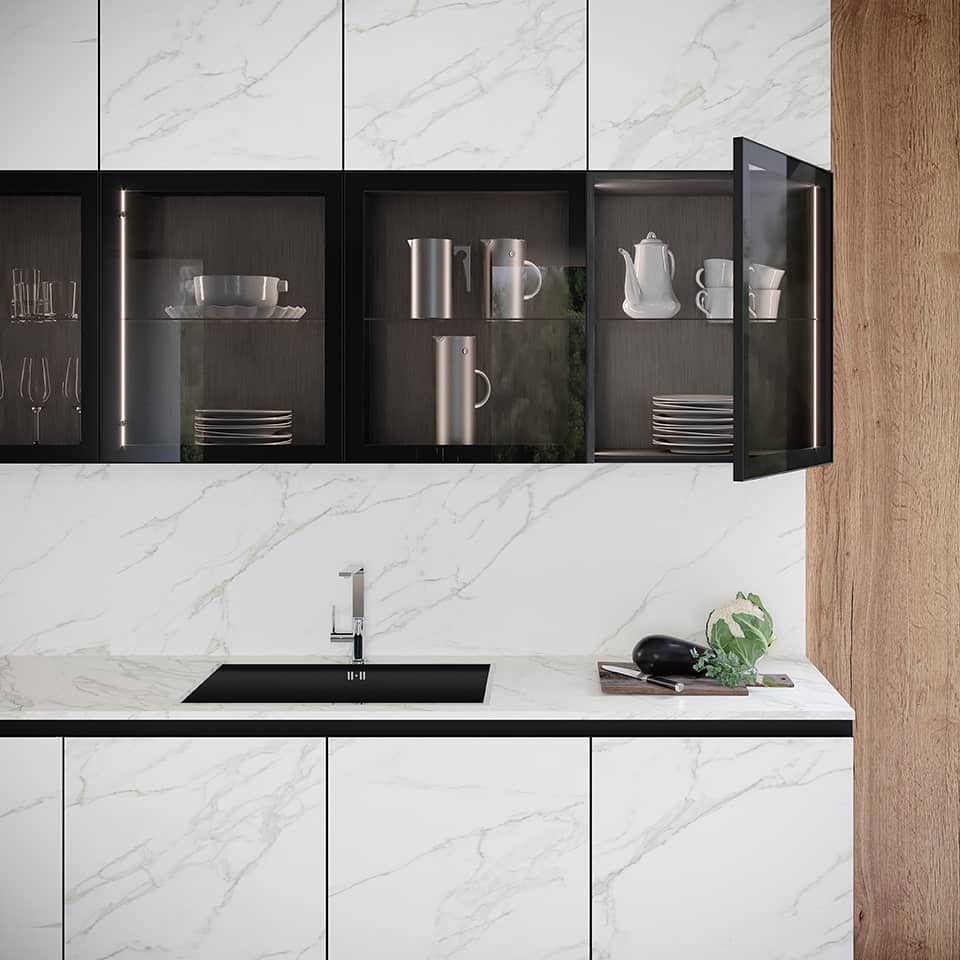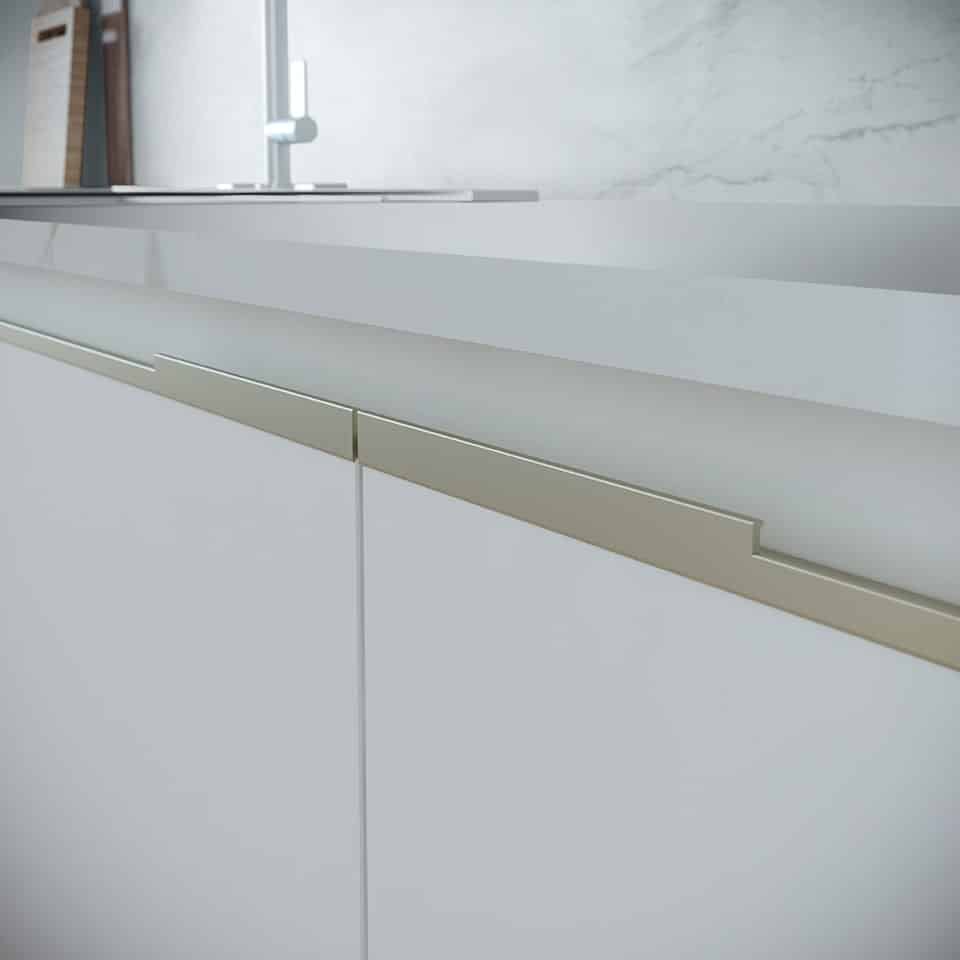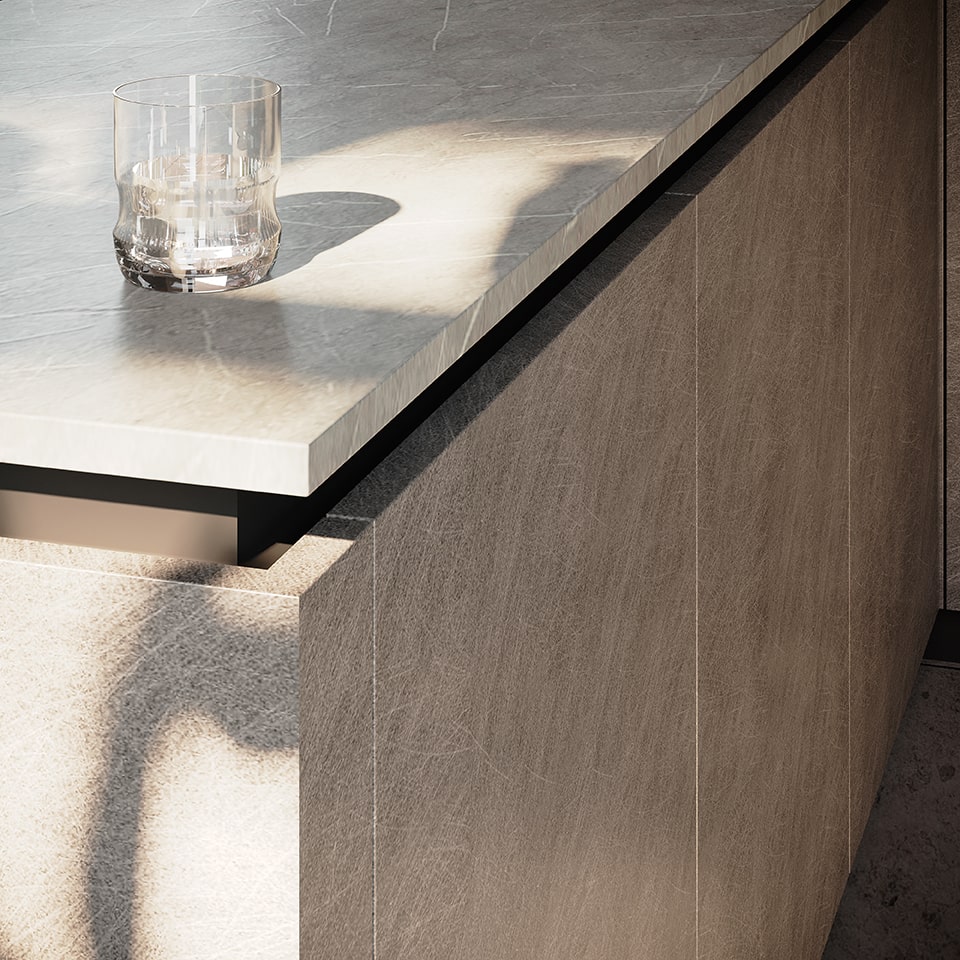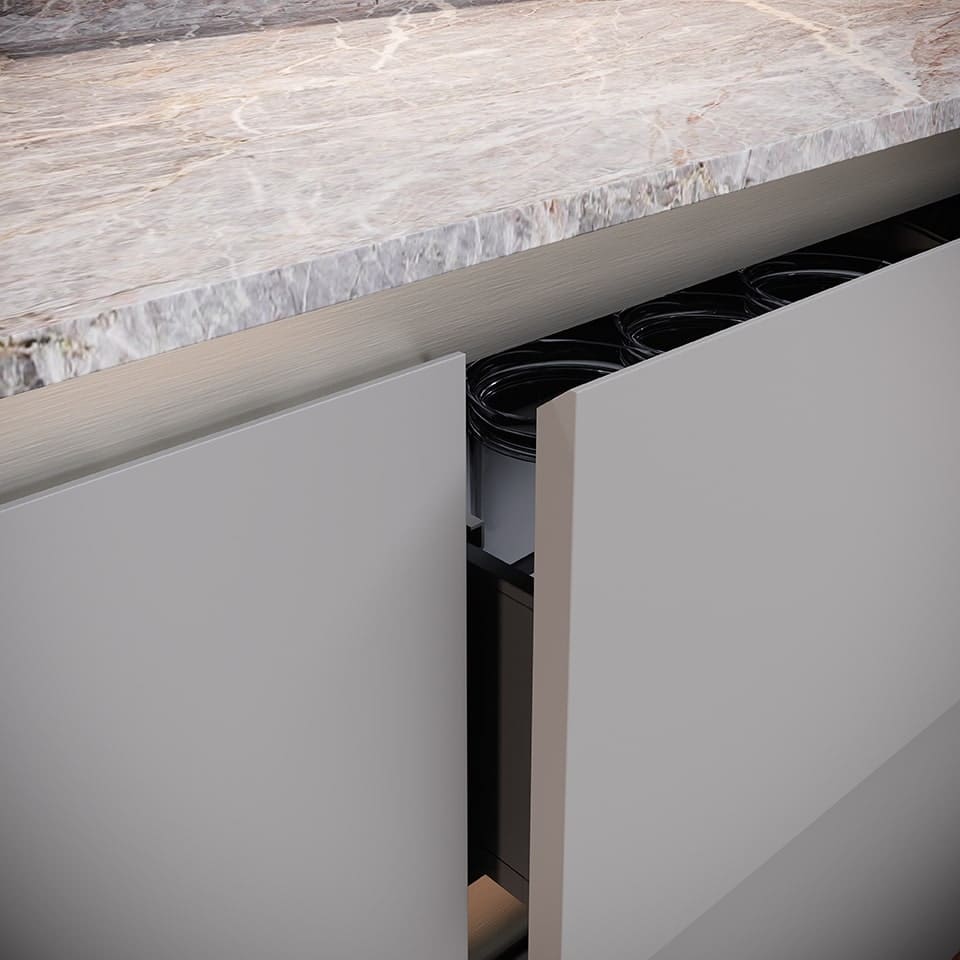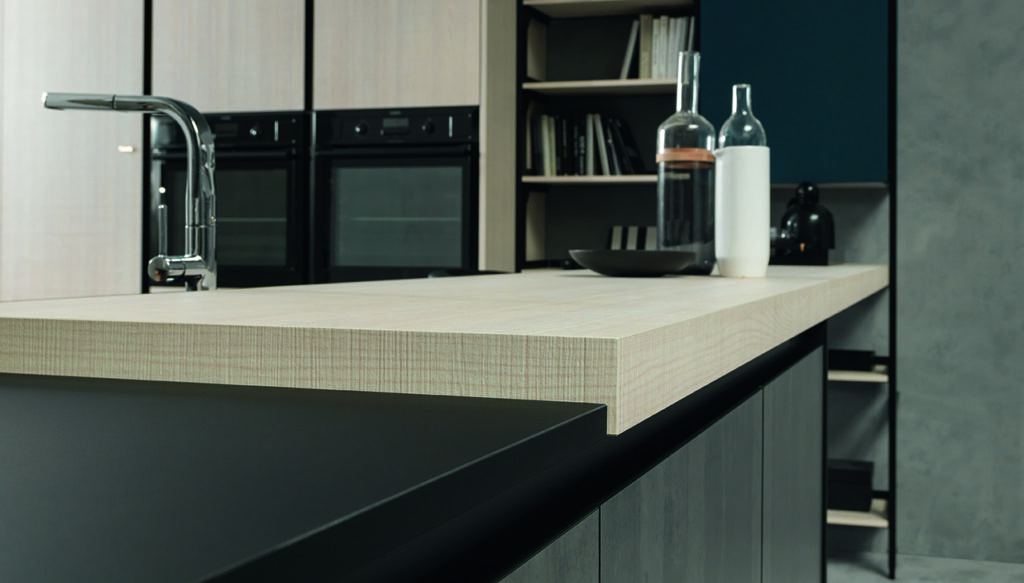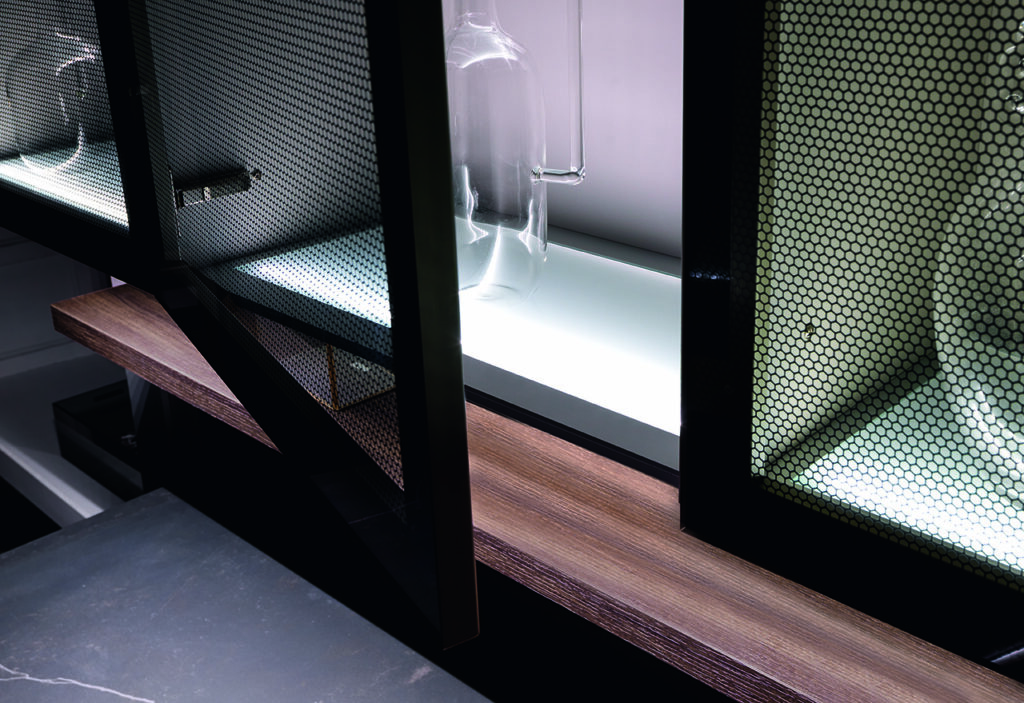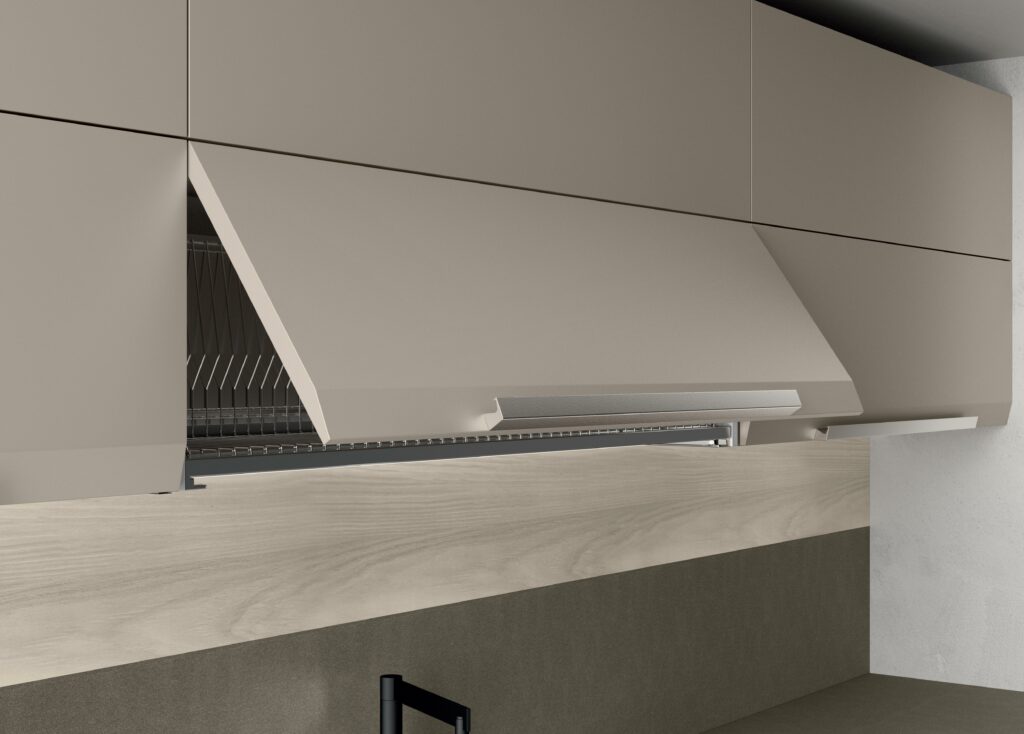 State-of-the-art equipment
Our kitchens are further refined by the most up-to-date technological solutions, from touch-control lights and indoor herb garden kits with lights to the "invisible" integrated cooktops. You can also conveniently order all of your kitchen equipment from us to ensure that it fits perfectly with your kitchen.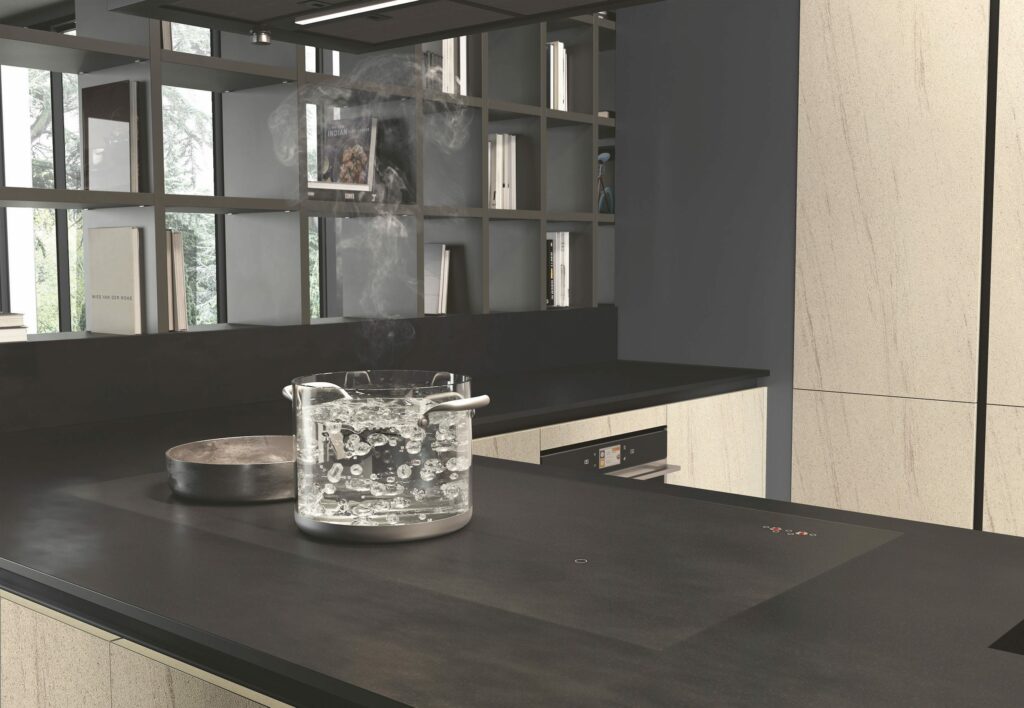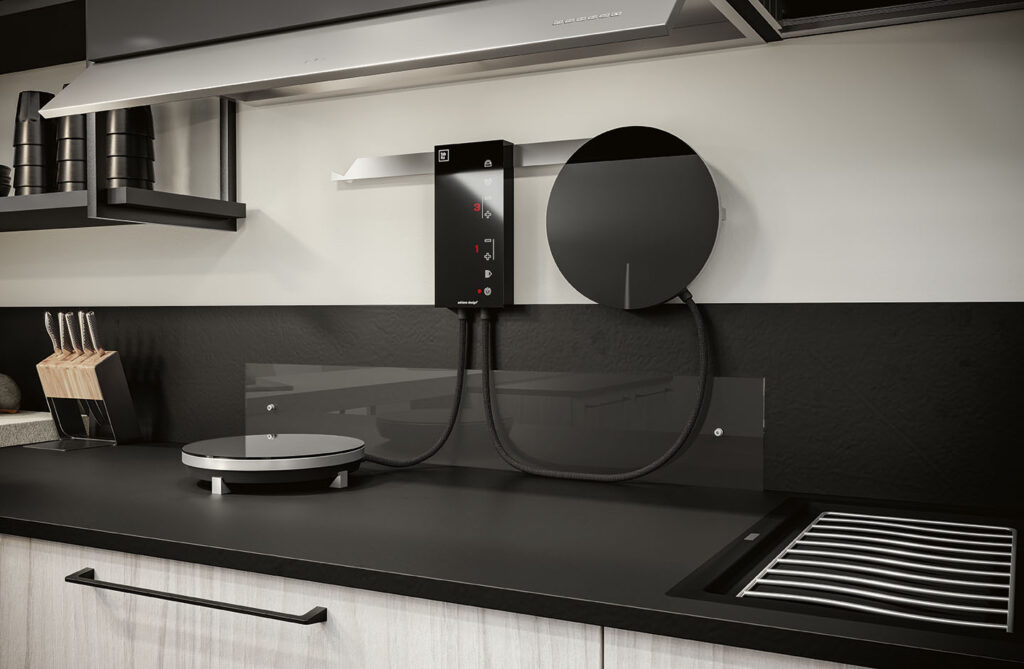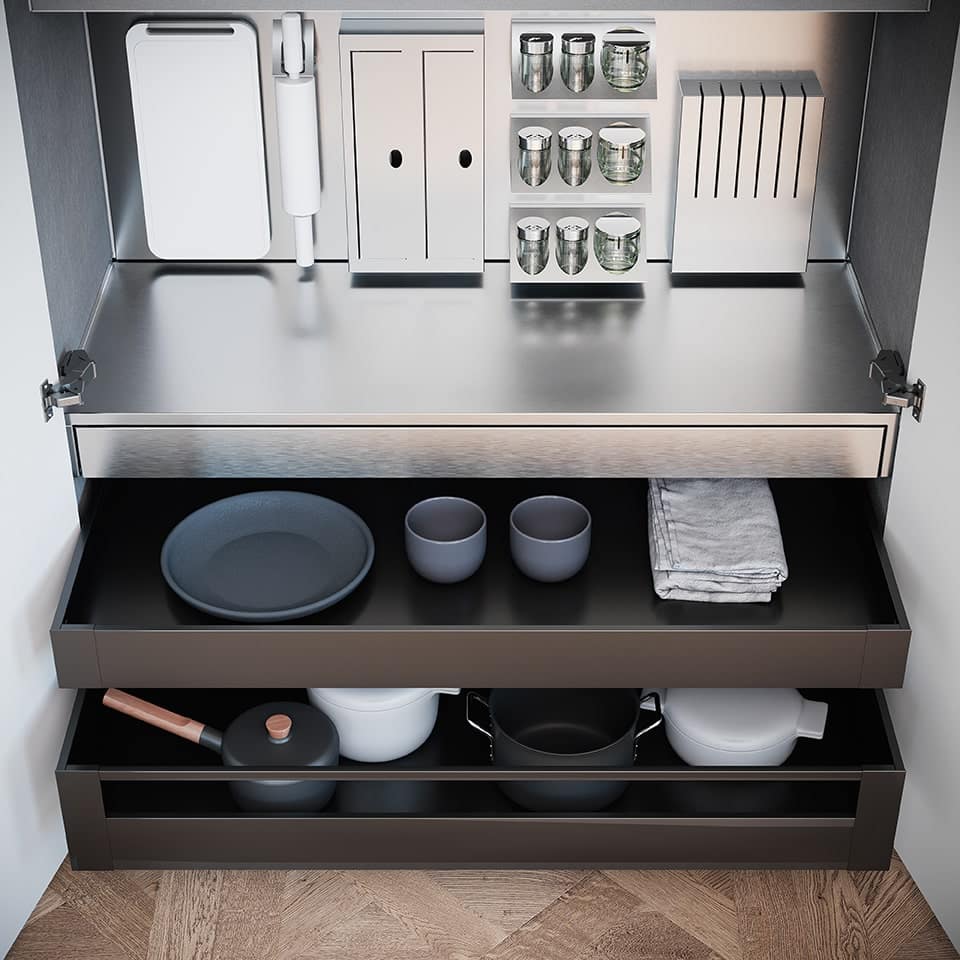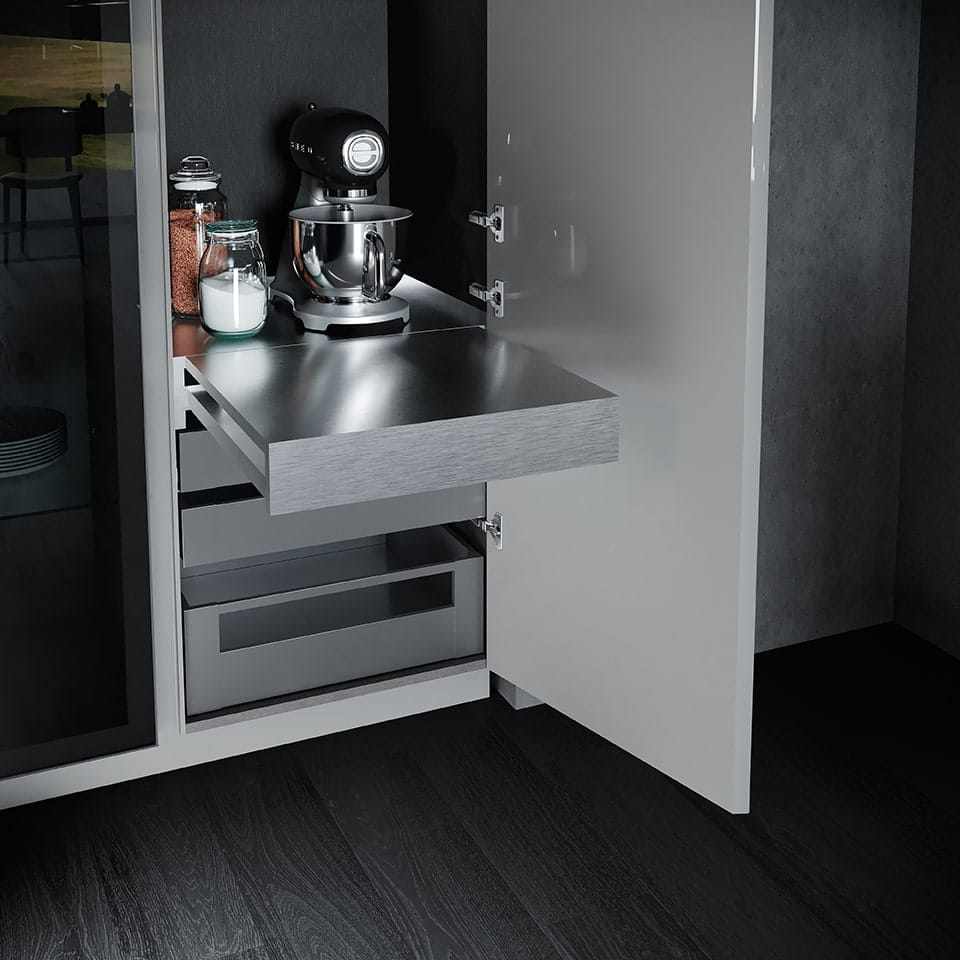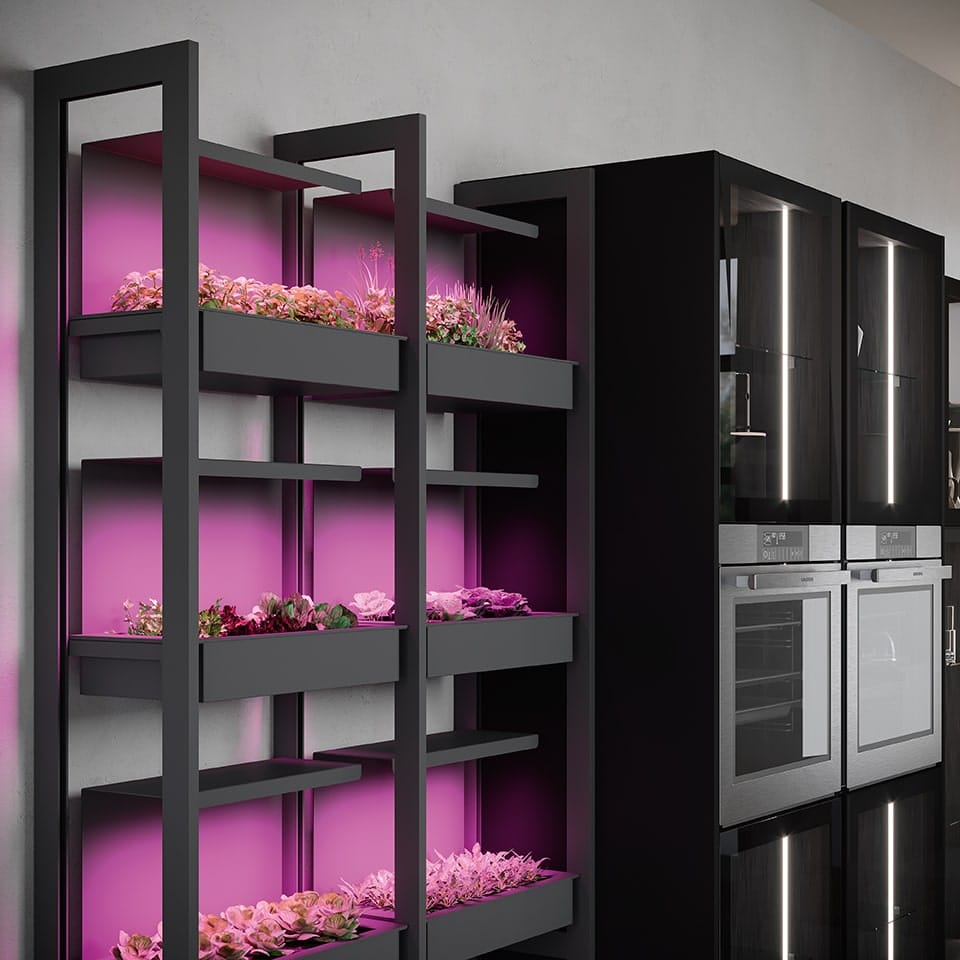 Maximum use of space
There is never too much free space in a kitchen. Space-saving corner solutions, shelving systems, angled or curved cabinets if necessary, and adjustable furniture height allow using all of the space to the full extent. You can also use functional space-dividing modules that create more space to store things. The sliding worktops create more space just where you need it.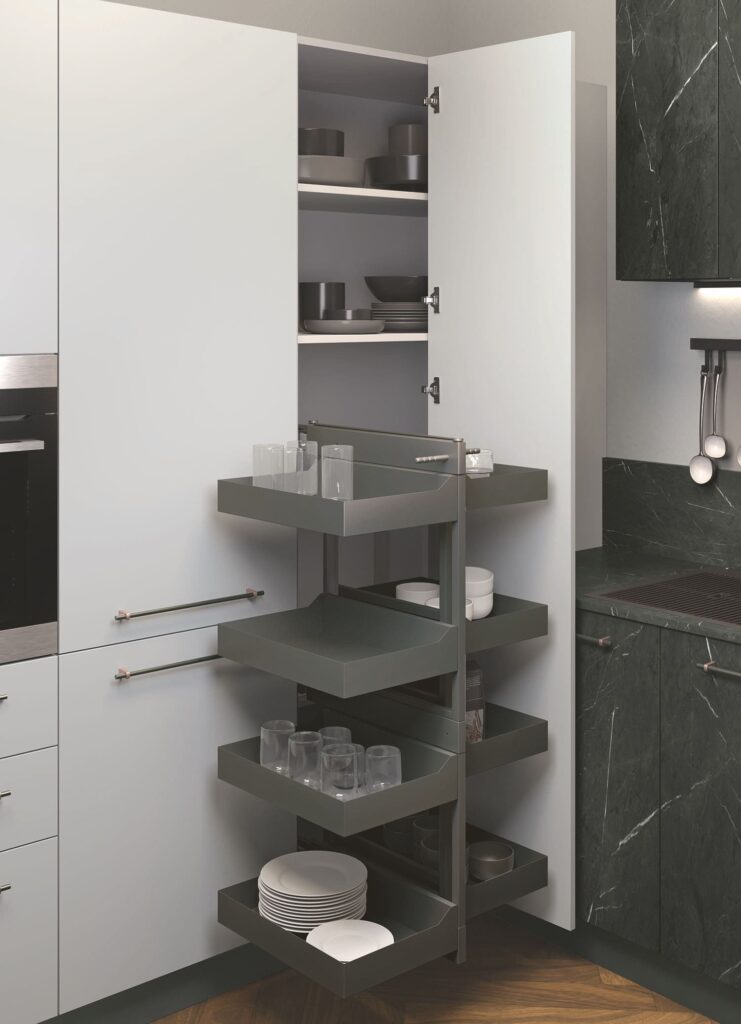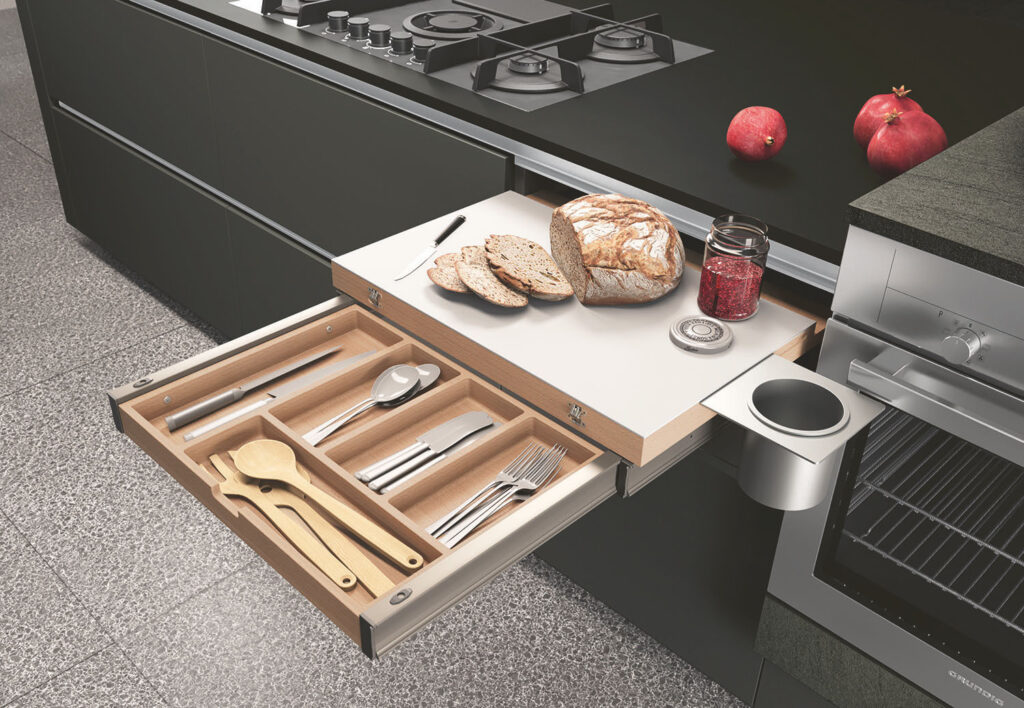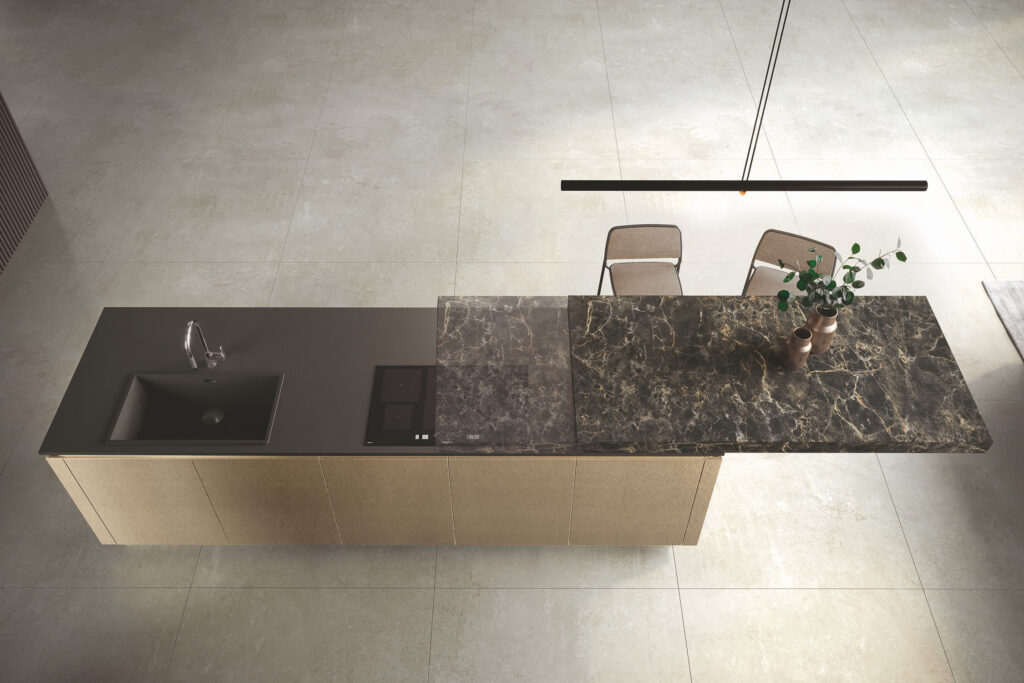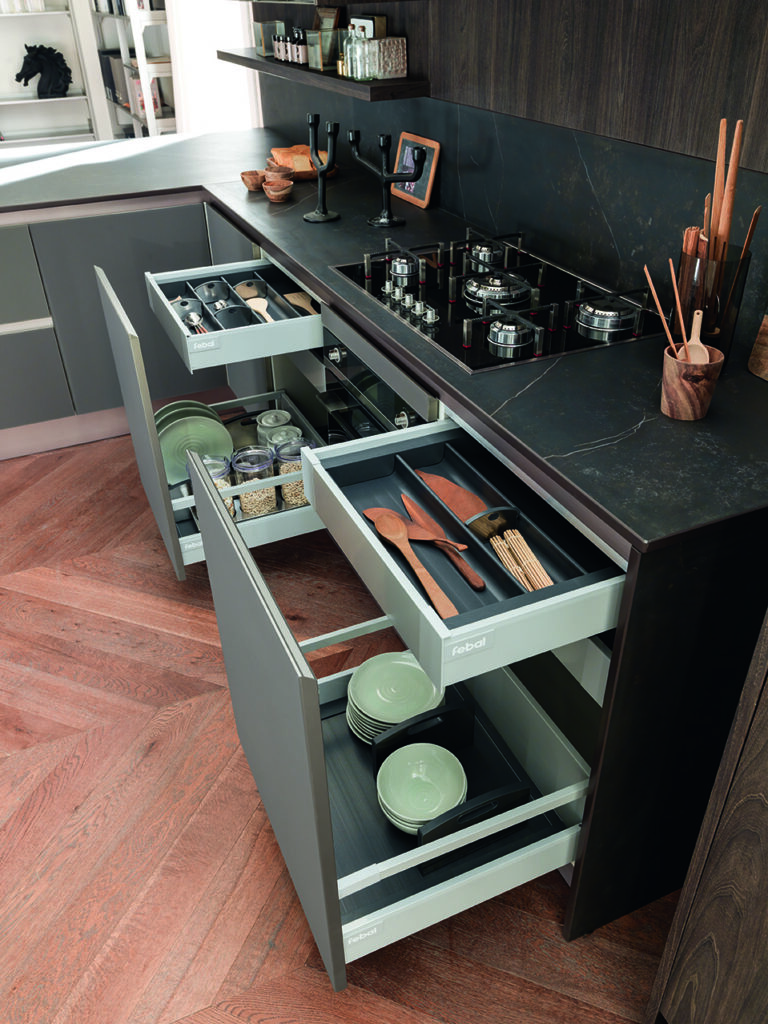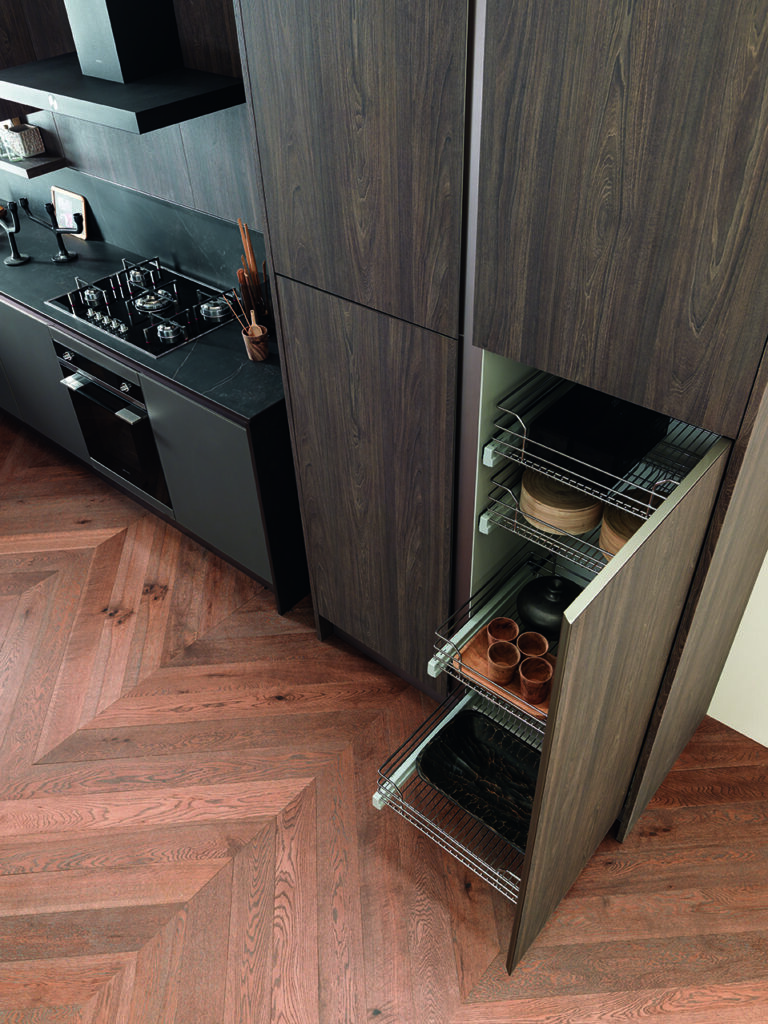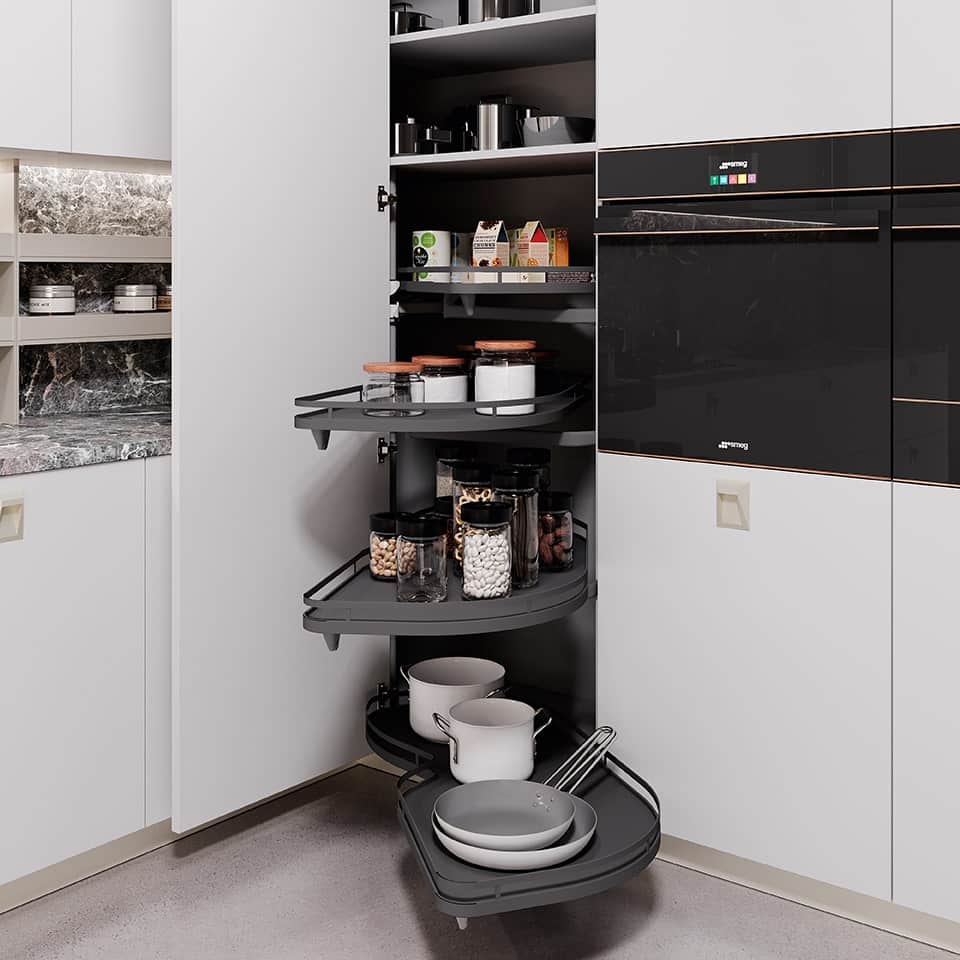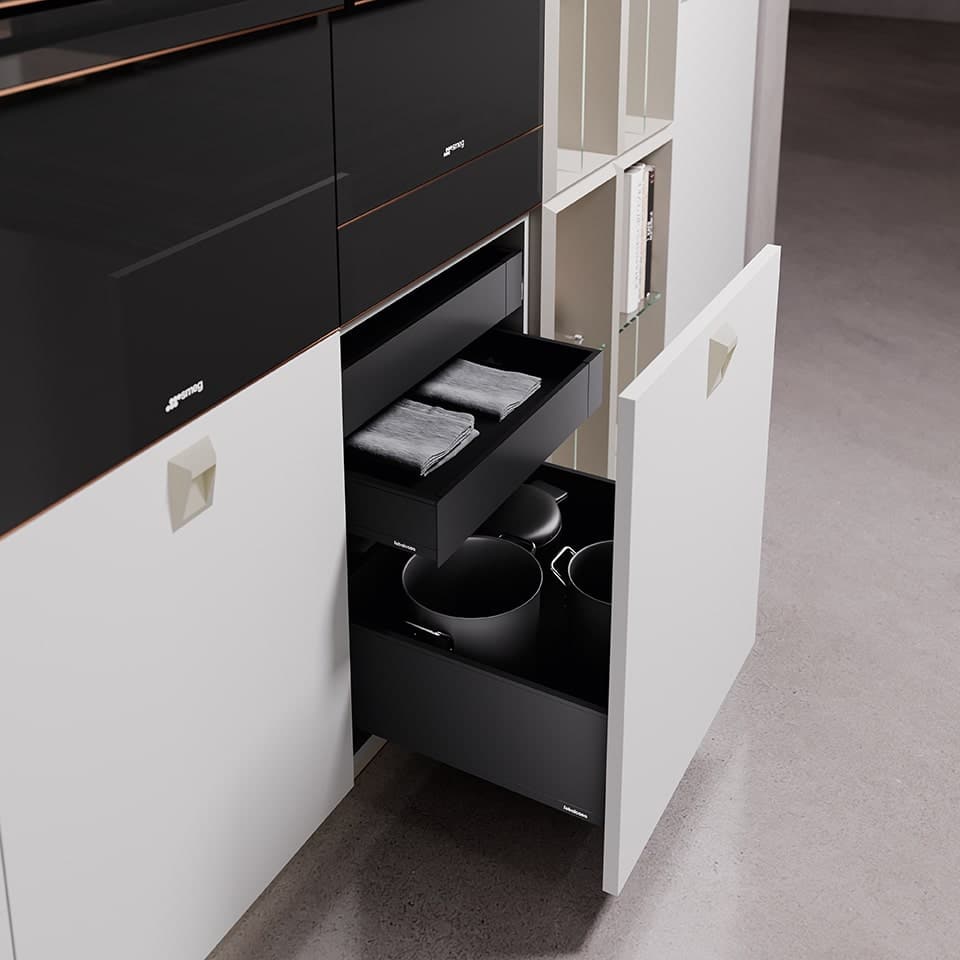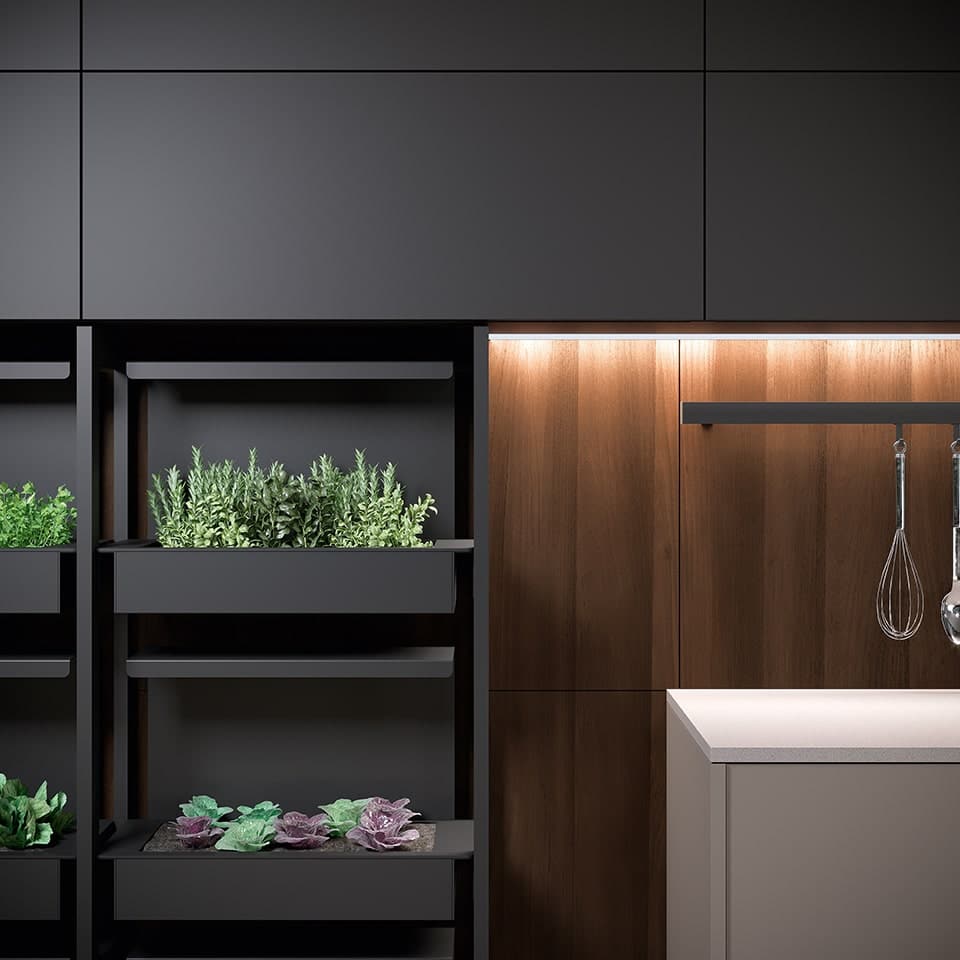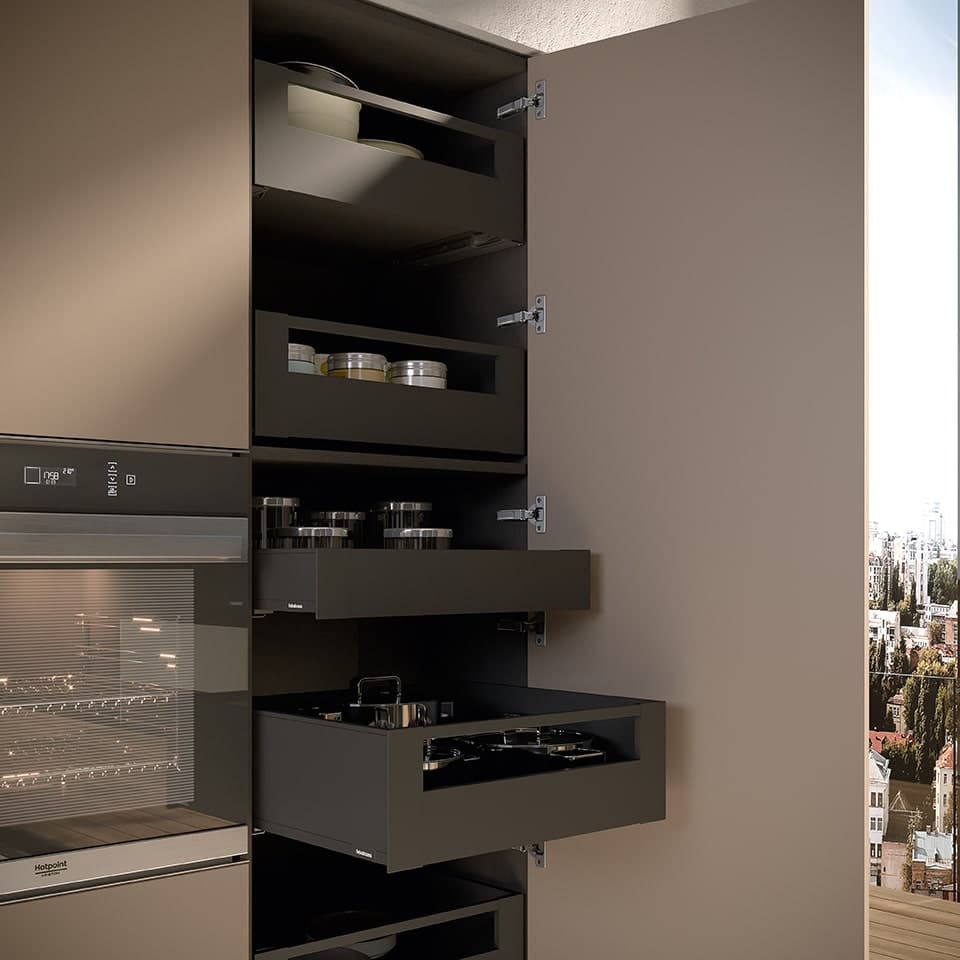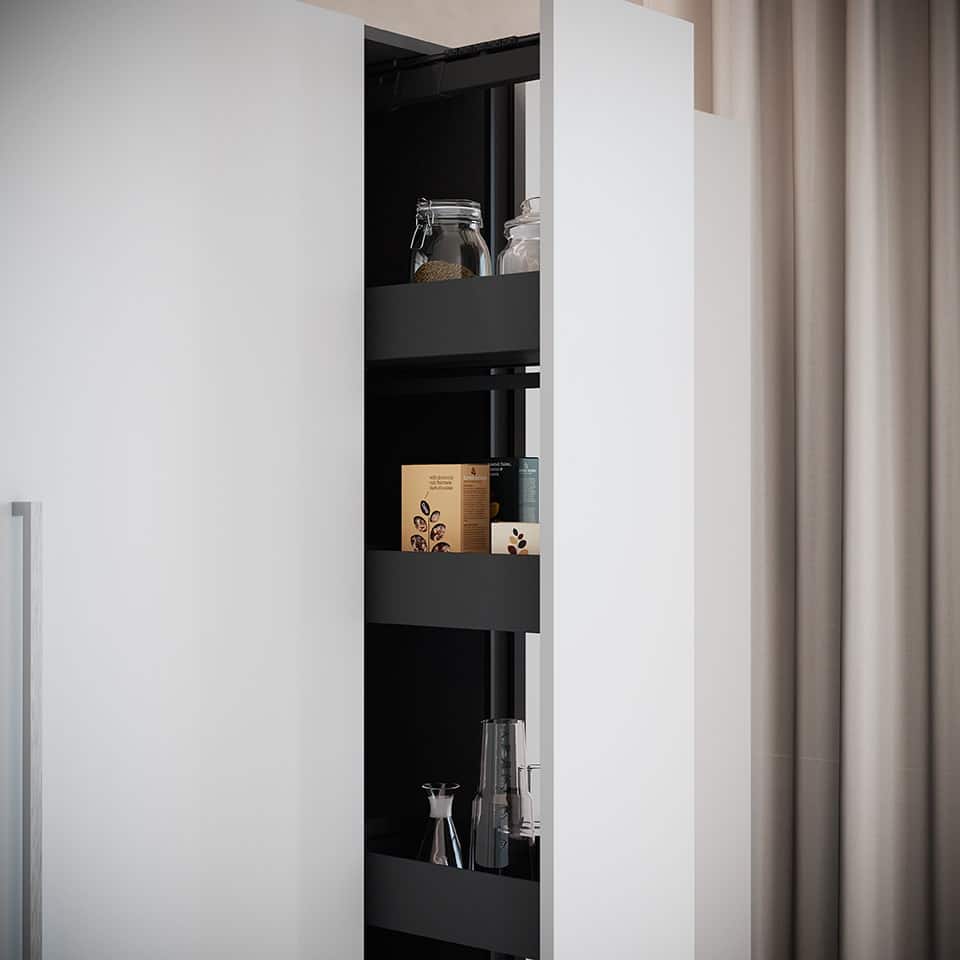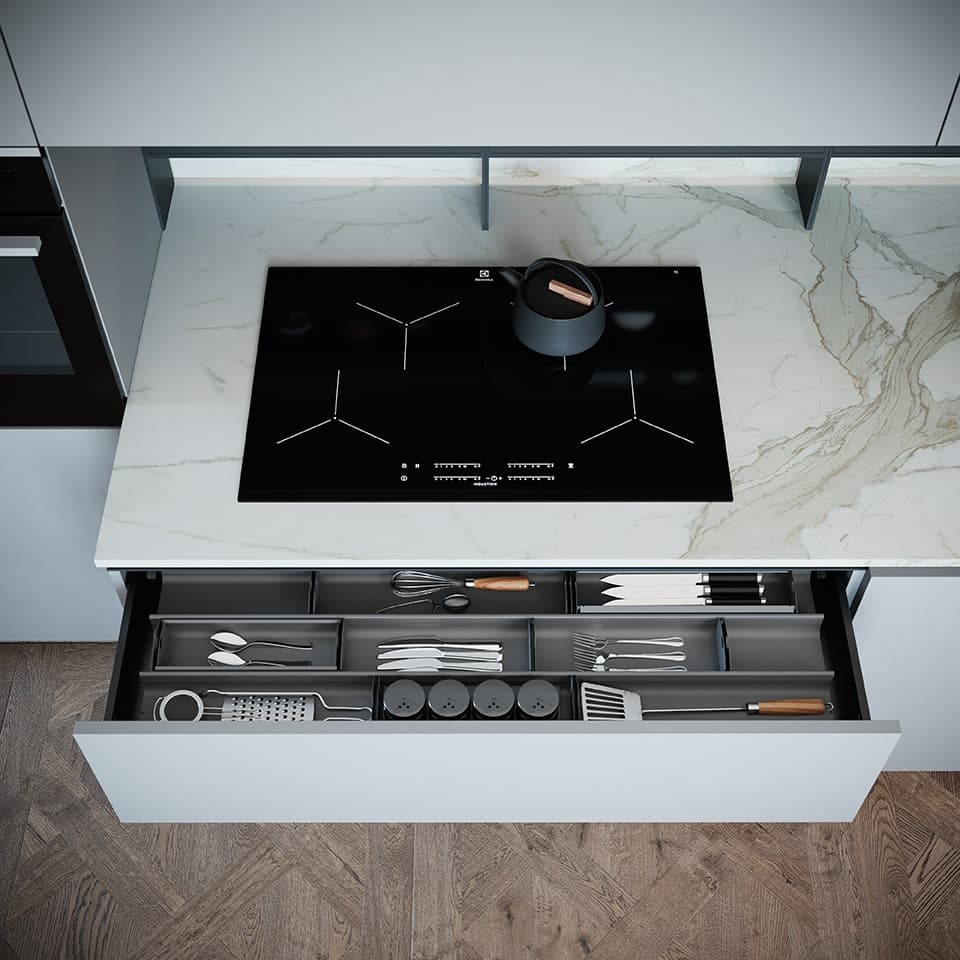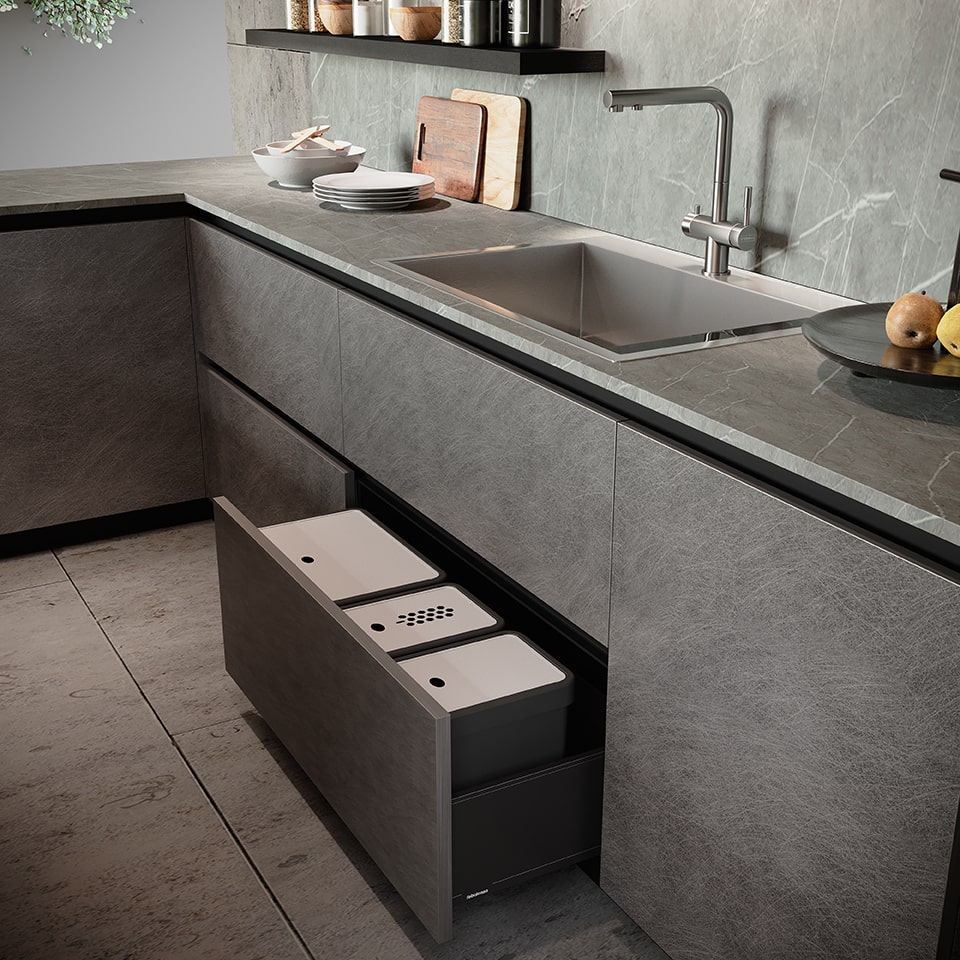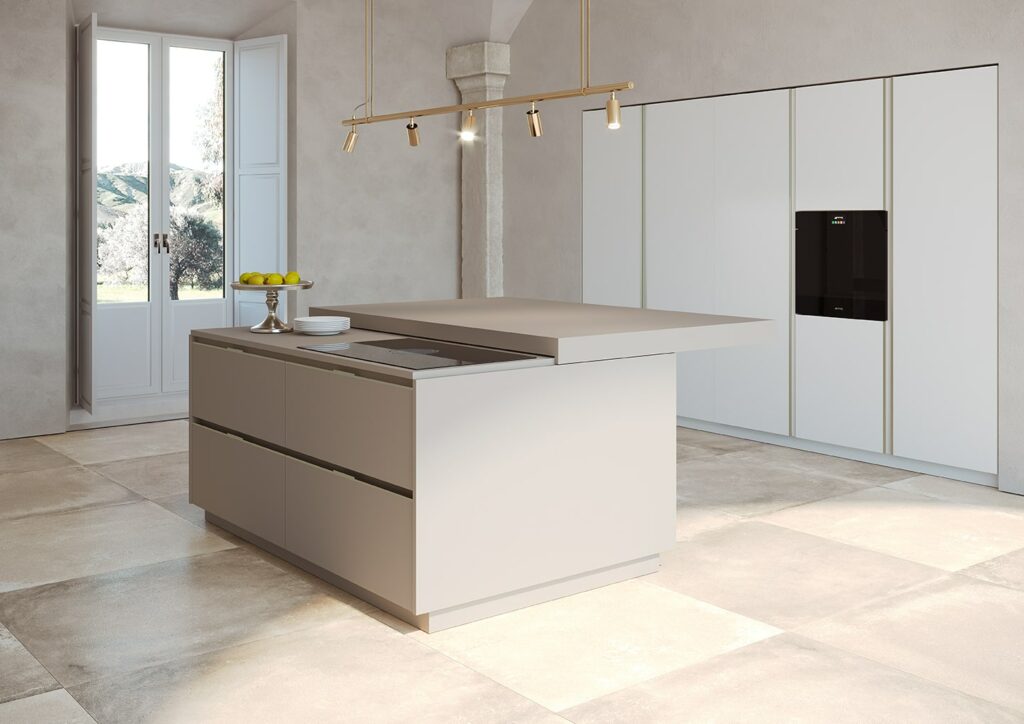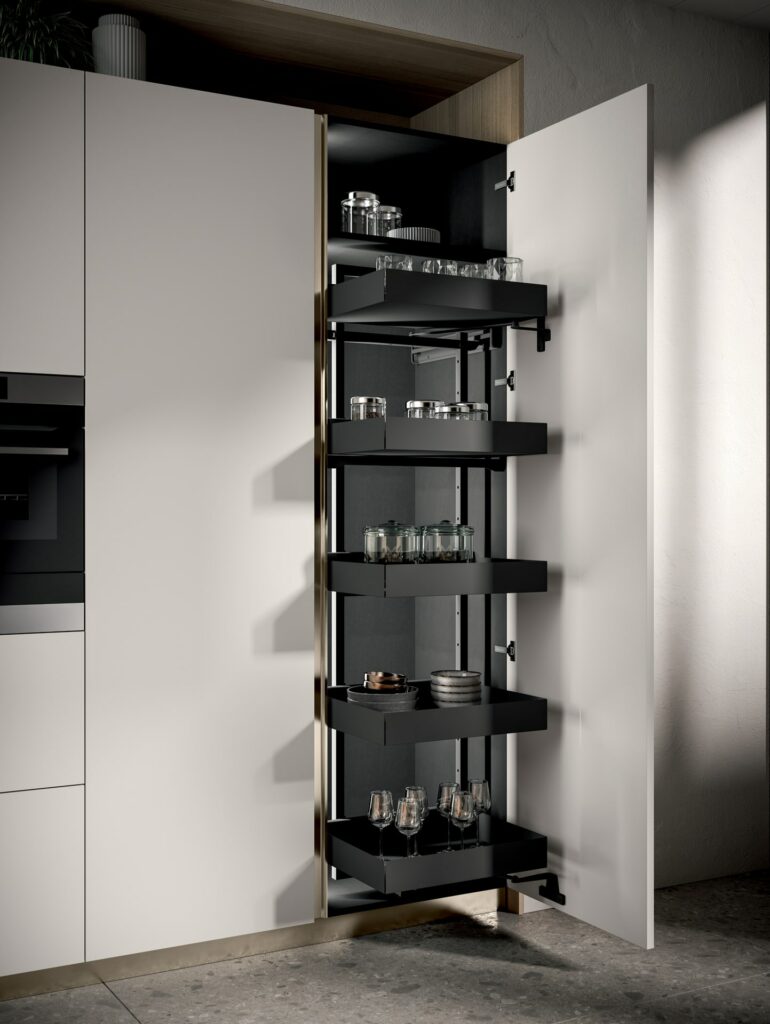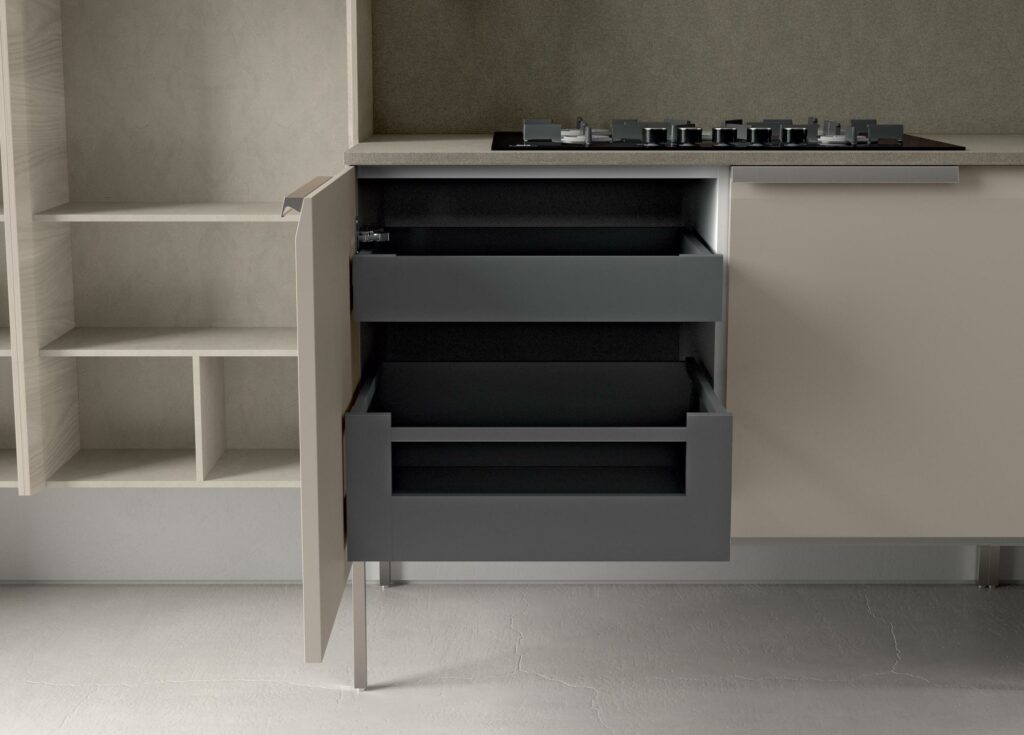 Uniform style
Our solutions help you match the style, colours and materials of your kitchen with other rooms. To further perfect your kitchen, we have a wide selection of beautiful high-quality dining tables, chairs and bar stools that fit perfectly into your interior.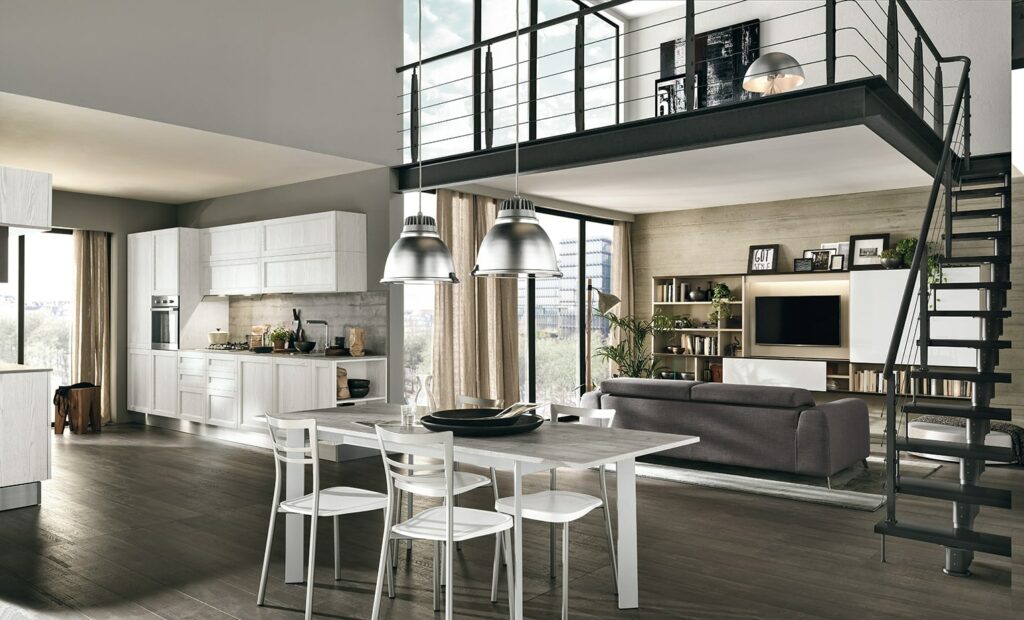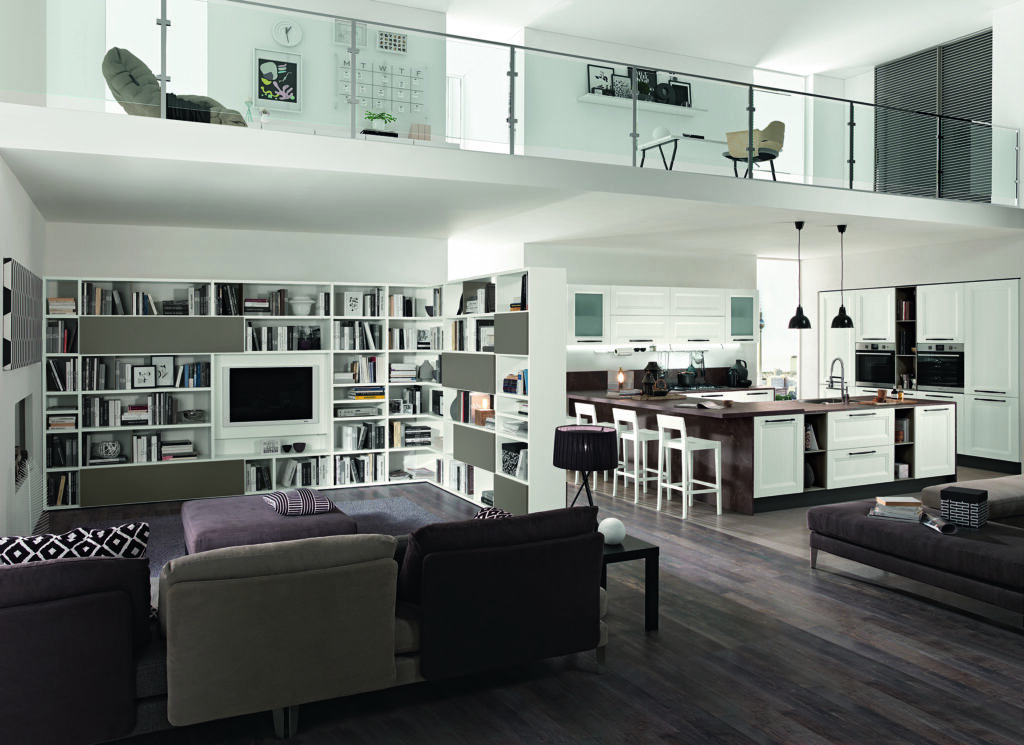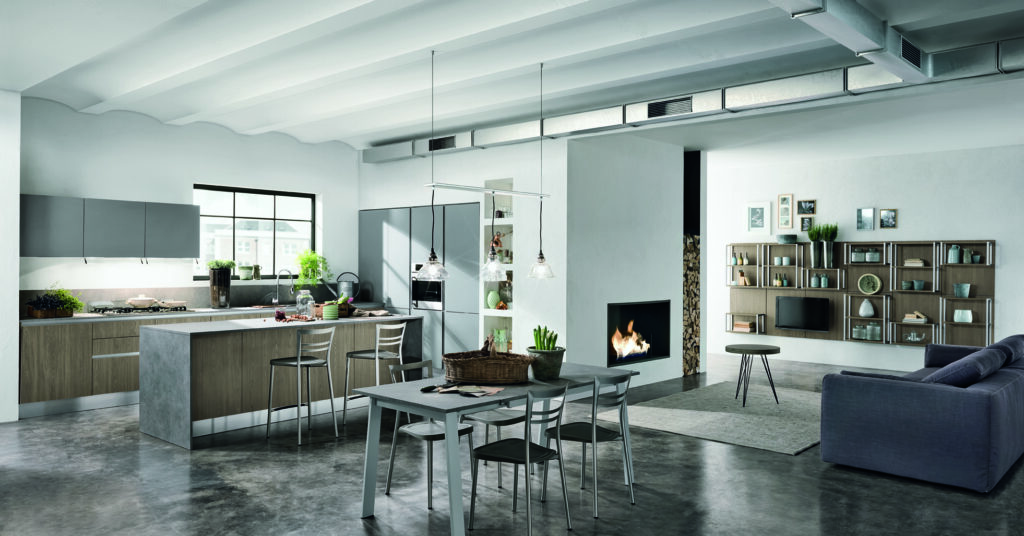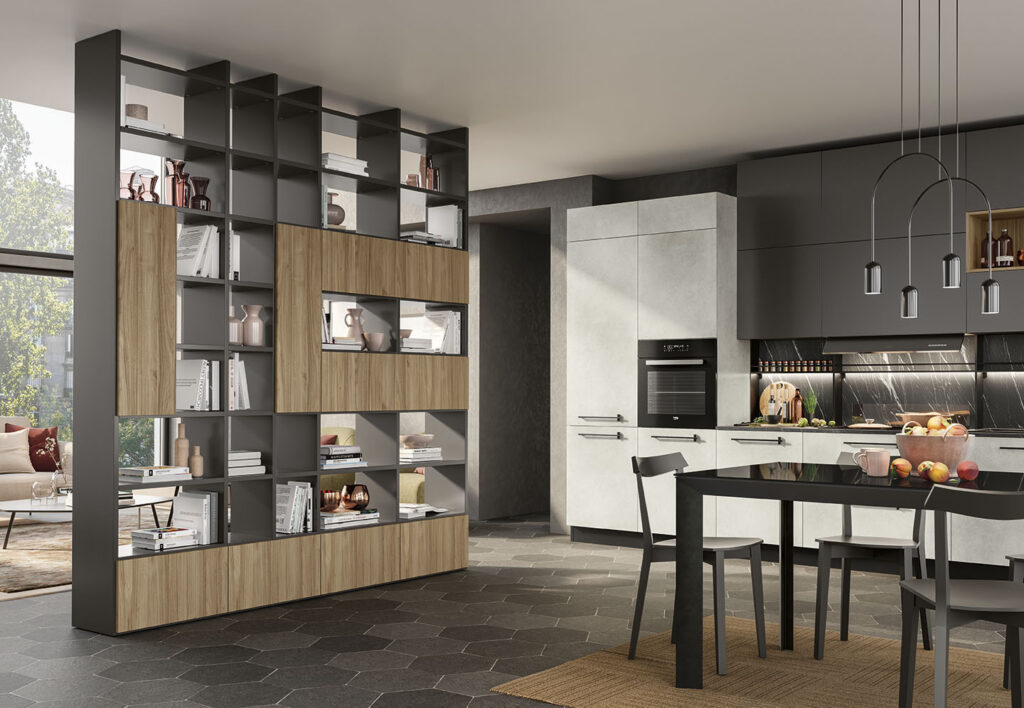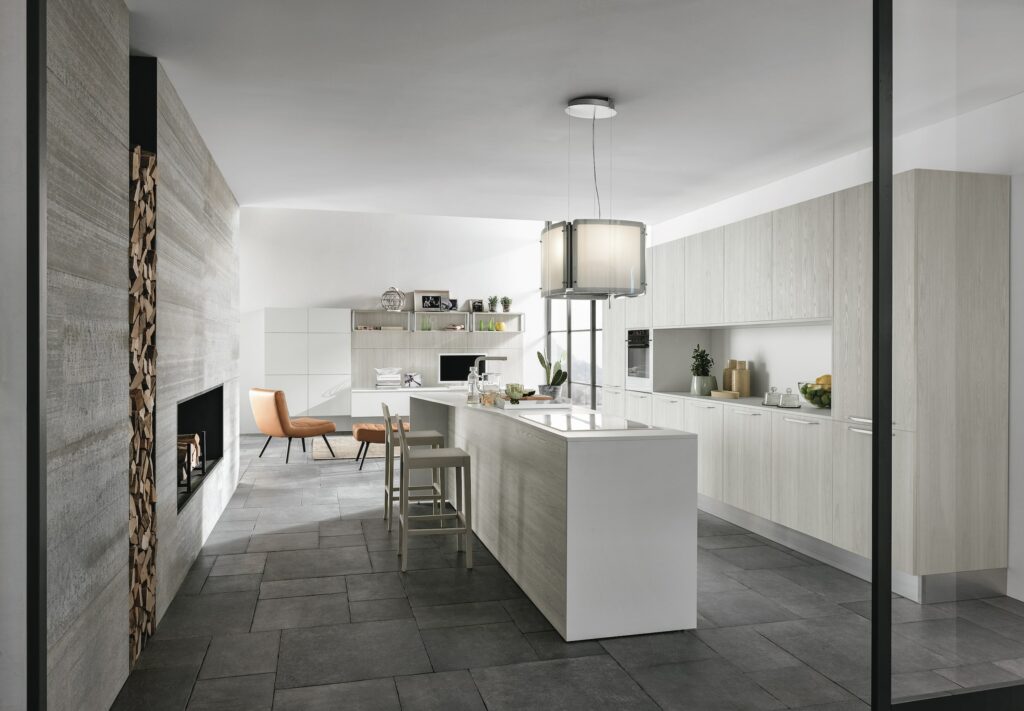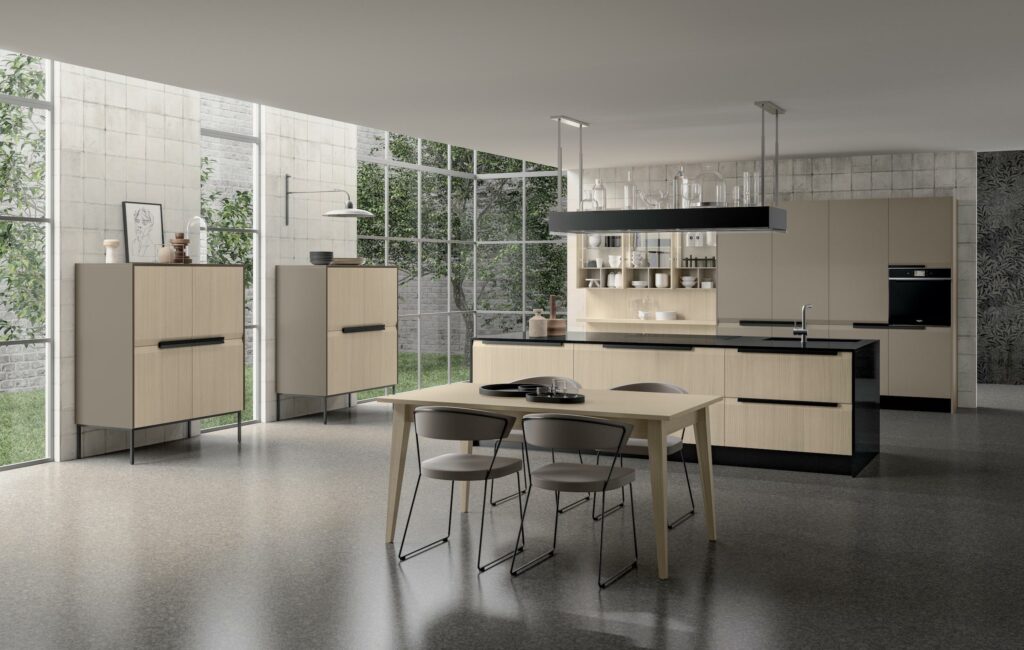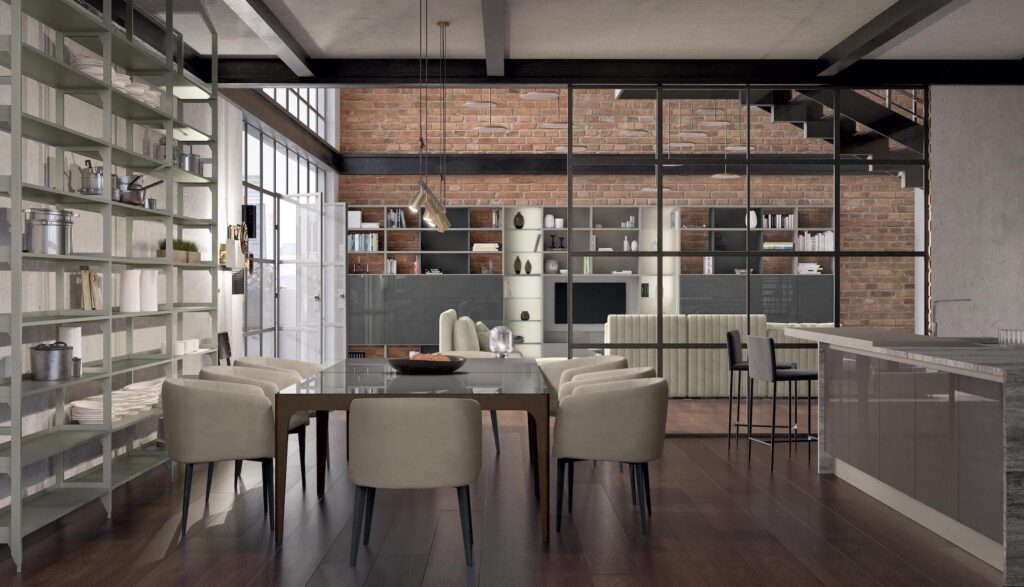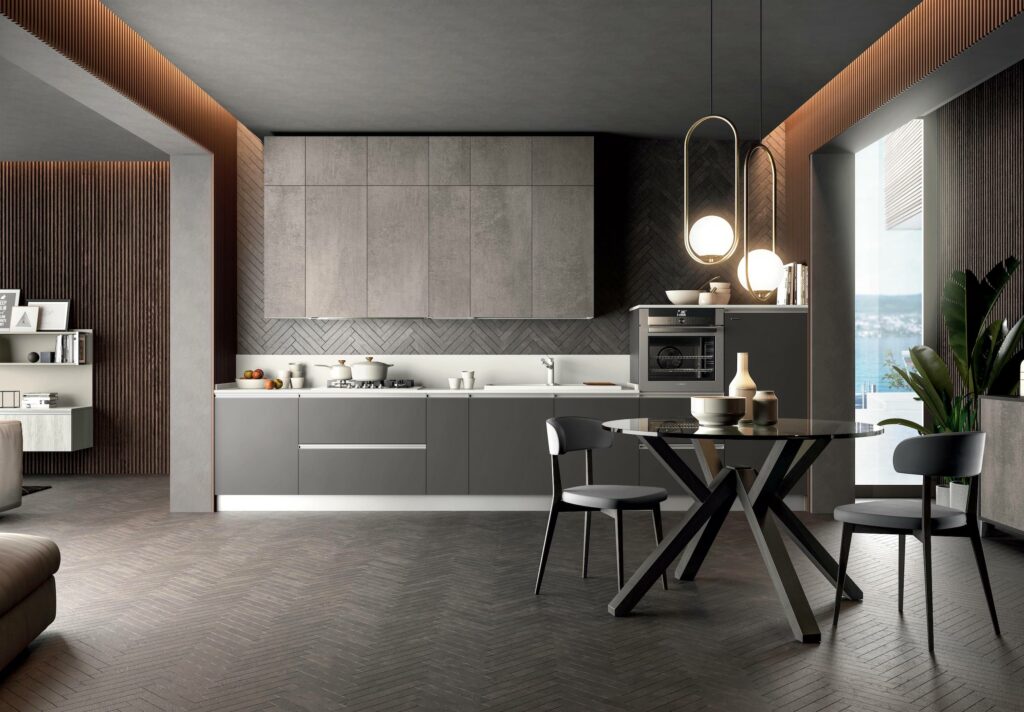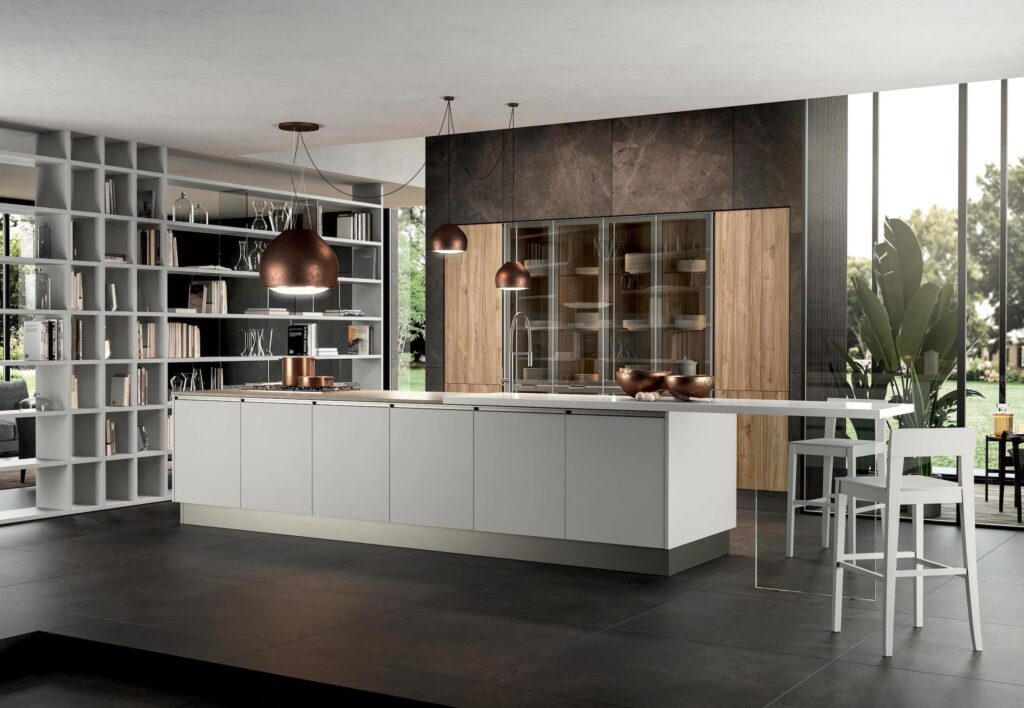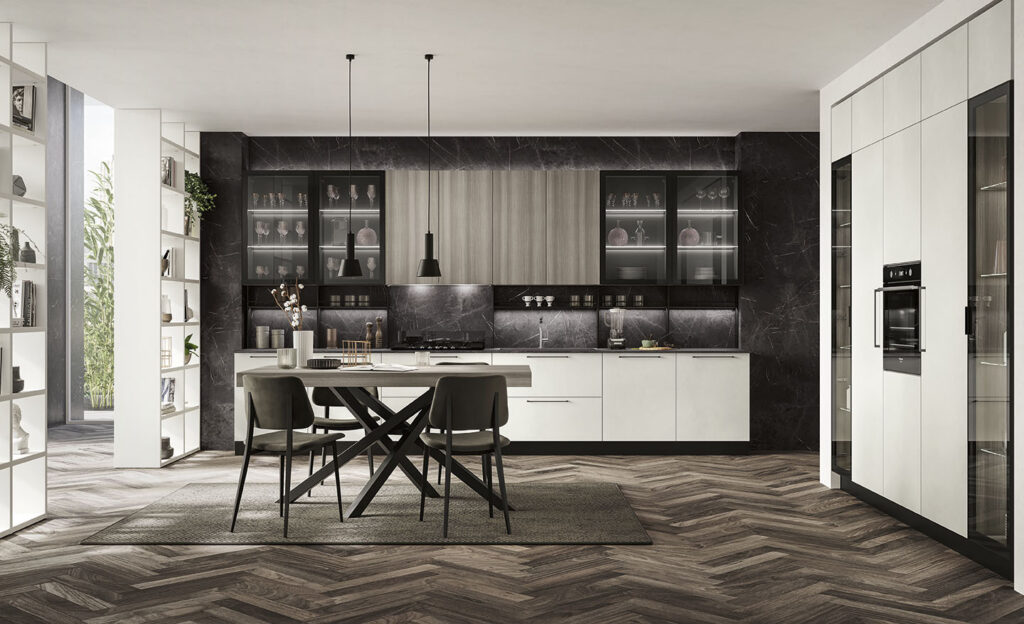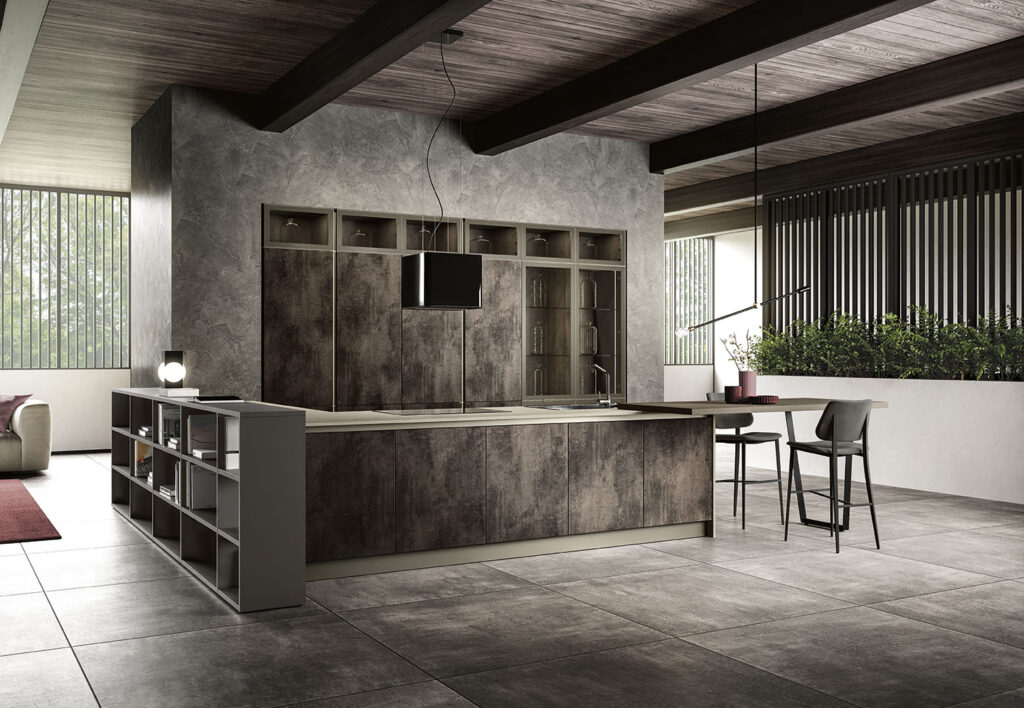 See all catalogues
FREE
3D DESIGN
You can decorate your new home with us in style and functionally without having to hire an interior designer. Our architects will develop a unique solution for your entire home, should you need it, and free of charge. Before you confirm your order, you can view a true-to-life 3D project of the solution.
AFFORDABLE
PRICE
We offer excellent value for money. Our design software calculates the price immediately based on the dimensions, materials and functions you choose. This helps make sure the order stays firmly within your budget.
QUICK
DEADLINES
We offer custom-made furniture that will be completed by the deadline. Depending on the size and nature of the order, it usually takes only 6–10 weeks from confirmation of the order to installation.
ACCURATE RESULTS,
ALWAYS
The Italian factories that manufacture our products are equipped with state-of-the-art automatic technologies that bring the error margin close to zero, and the final result is always accurate to the millimetre.
FREE DELIVERY AND INSTALLATION
We are not going to provide you with a pile of materials to assemble, but a ready-to-use solution. We will deliver and install the furniture you have ordered free of charge within Tallinn. This is how we can make sure that the furniture is installed correctly.
WARRANTY UP TO 5 YEARS
We stand behind the high quality of our products and always give them a warranty of up to 5 years, depending on the product line. This means you will have no worries with your new furnishings.
An incredible range of premium-class materials and modern solutions that can be customised for a particular home or office to create a unique solution every single time. I particularly like that the same style, colour shades and materials can be used in the décor of various rooms to bring it all together into a coherent whole. The final result has always been precise and elegant.
Tatjana Jakobson
Interior Architect
Start planning your dream home
Our professional interior designers will help you map out a stylish tailor-made solution for your home based on your wishes, needs, space requirements and budget.

We will prepare for you a free, true-to-life 3D plan that lets you take a virtual walk around to see and feel what your home will look like, and fall in love with it.